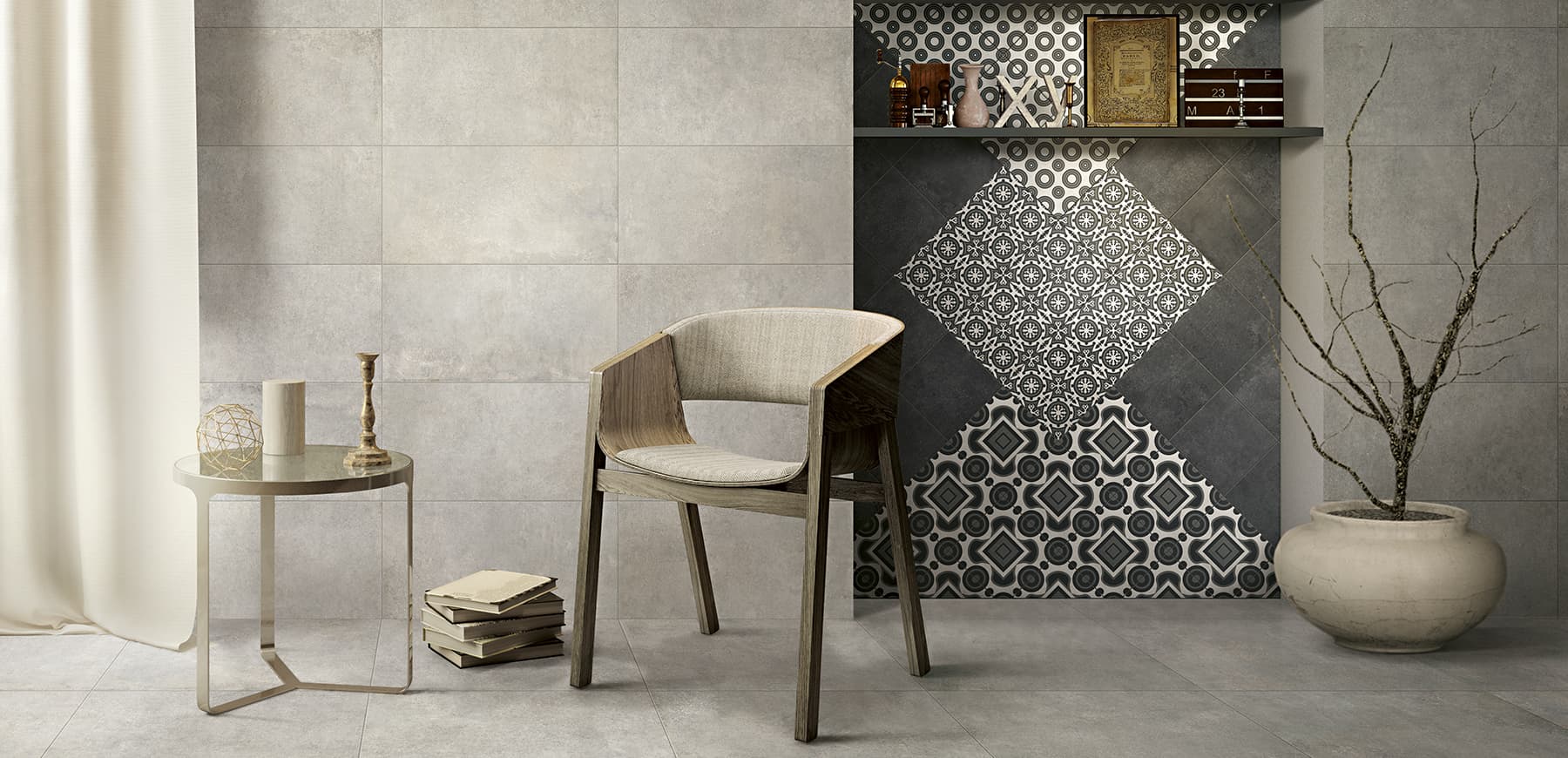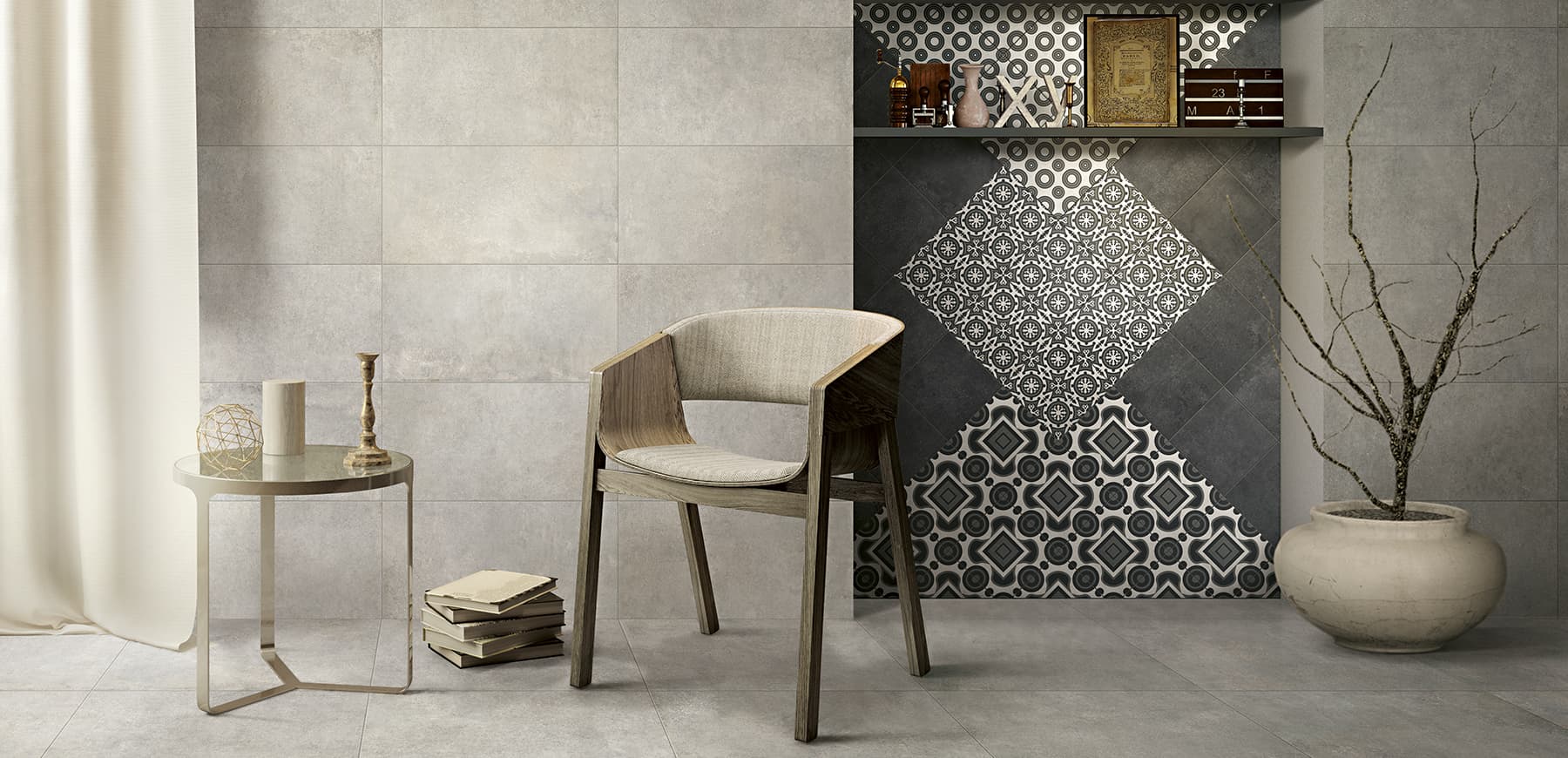 A cement-effect porcelain stoneware tile with great visual impact
Space is a body-coloured porcelain stoneware collection inspired by the cement floors typical of industrial environments and metropolitan spaces of the early XX century, contexts that have been recovered and repurposed to make luxury lofts and open spaces. A cement effect that interprets a trend in interior design that is as up-to-date as ever, thanks to warm, easy-to-match colours and sizes suited to every design requirement.
Space is an injection of style and character for the most varied residential and commercial contexts. From the material energy of cement comes the inspiration for a ceramic surface that speaks an appealing, contemporary stylistic language and infuses both indoor and outdoor design spaces with striking elegance.
The 80×180 cm size reduces the number of joints and thins them out, enhancing the metropolitan aspect of cement. The outdoor finish (R11) in 20 mm thickness also allows the creation of indoor floors that continue seamlessly into the open air, both in colour and look.