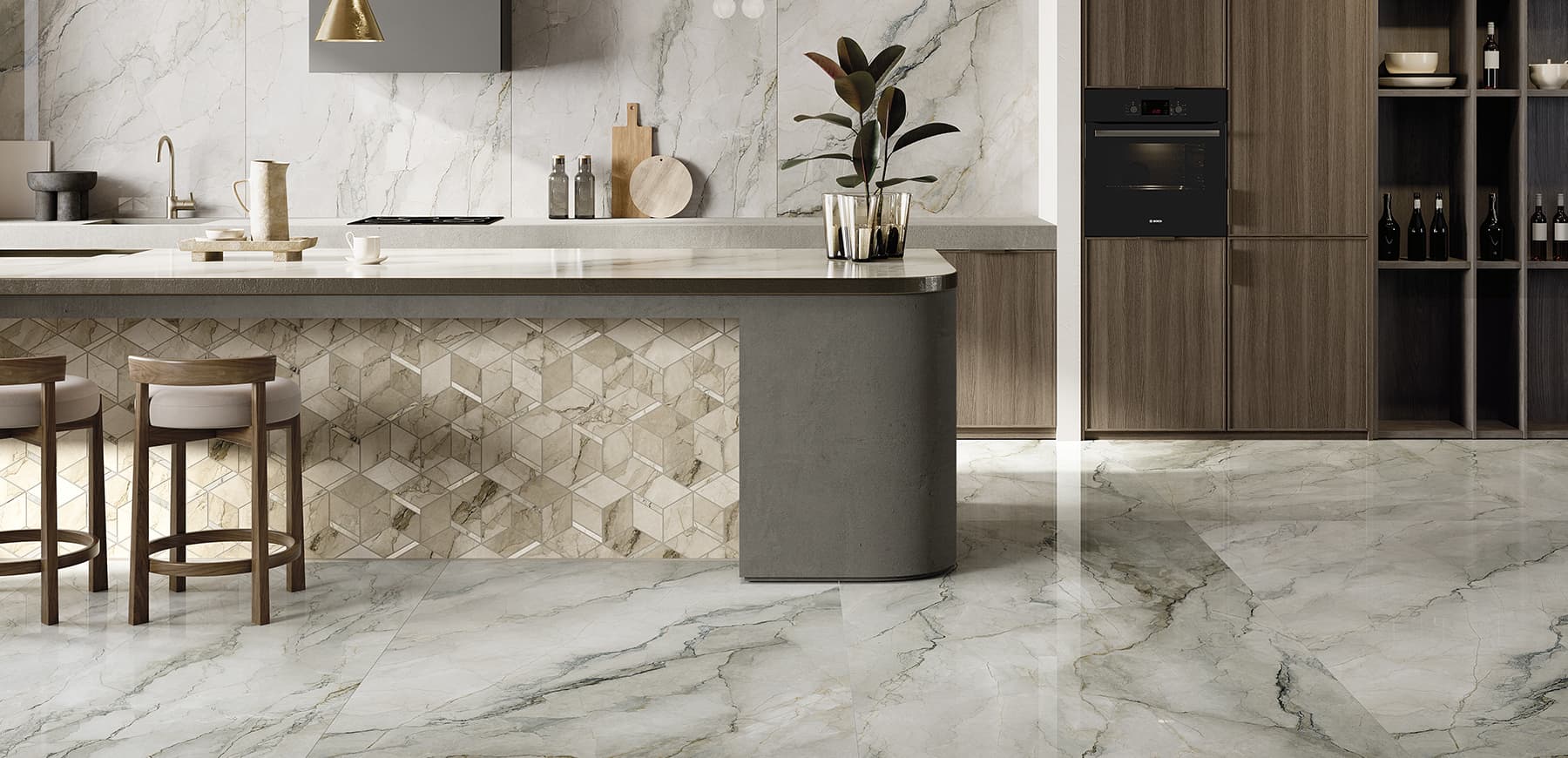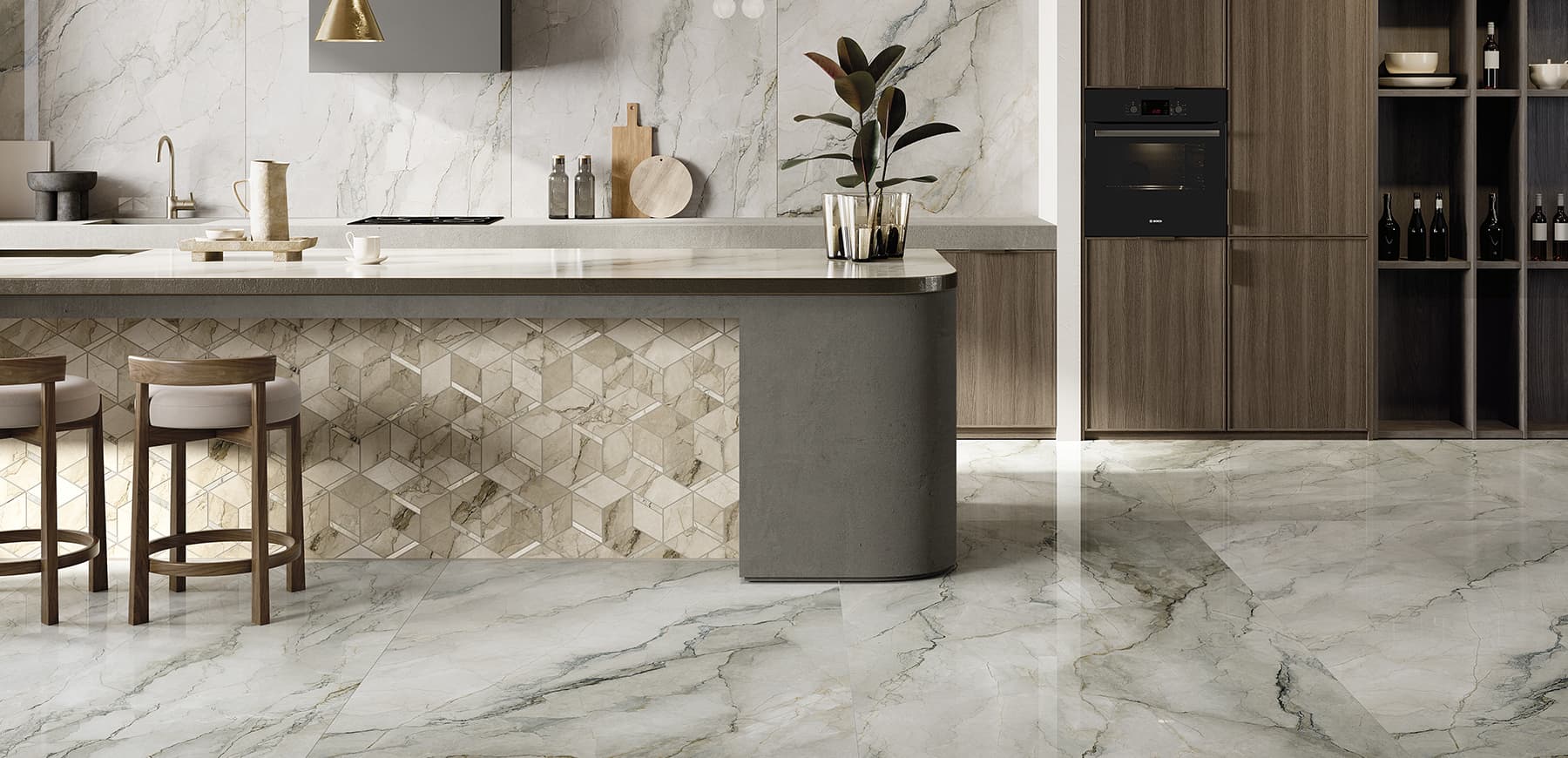 A porcelain stoneware with a stone effect and marked, metallic veining
A tribute to the Maremma area in Tuscany, Italy, to its rolling hills, carpeted with vineyards that yield exquisite, renowned wines. Bolgheri Stone is inspired by the rare and unique stone quarried from these lands, from the Metal-bearing Hills near the town from which it takes its name.
Its grain is pronounced, metallic, and branches out forcefully across the surface, creating the electric and chiaroscuro effects that make it so sought-after and unique.
The series comes in 4 colours, with three surface finishes, natural, lappato and 3D Satin: Natural, faithful to the original stone that inspired it; Beige, White and Sage, bold reinterpretations that preserve and enhance the stone's aesthetic and material characteristics.
The large 120×280 cm slab is the size that best expresses all the strength of the series, accompanied by the smaller sizes and the decorations, rich in unusual elements of workmanship such as metal inlays, special surface finish effects and shades.