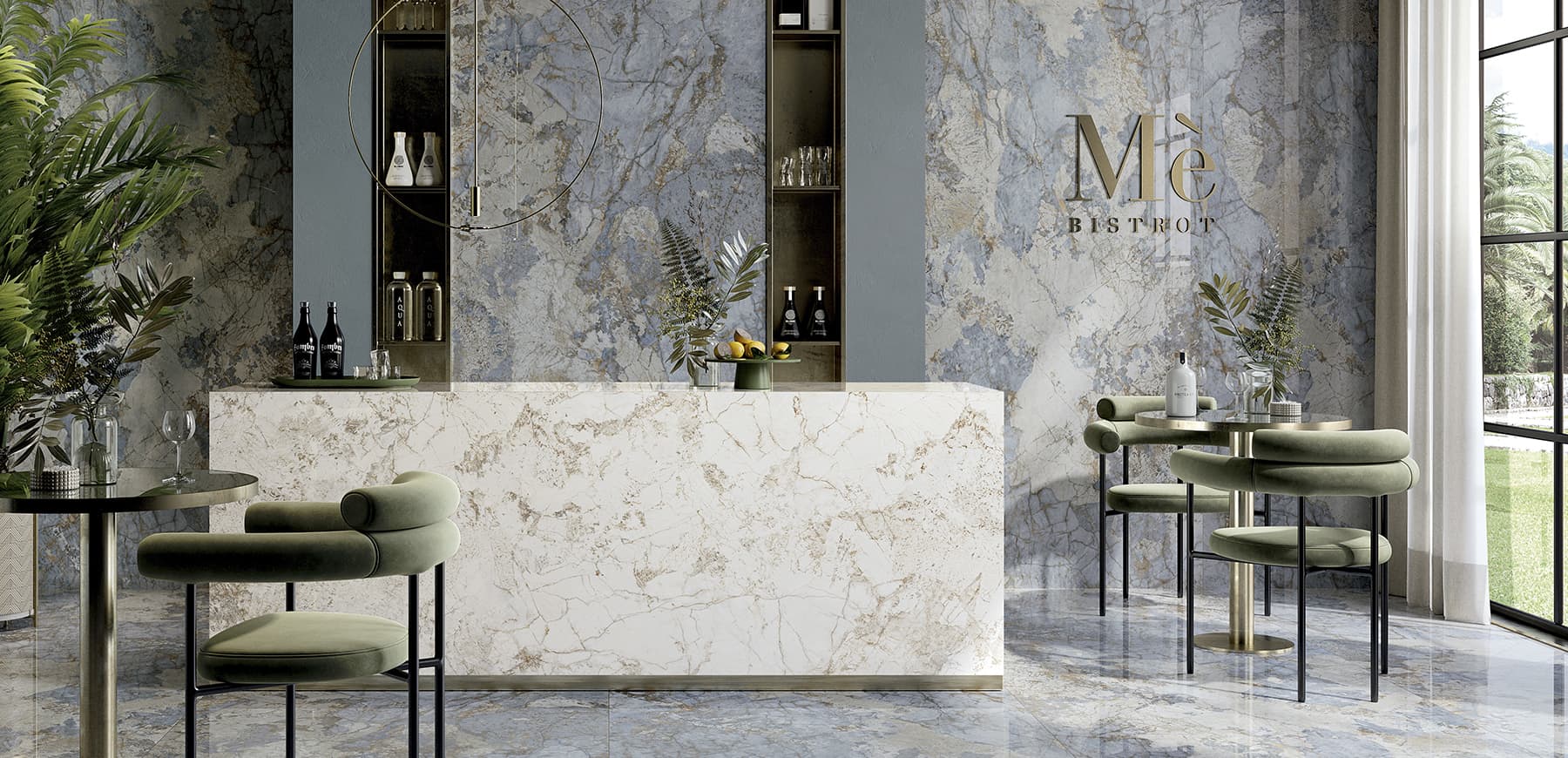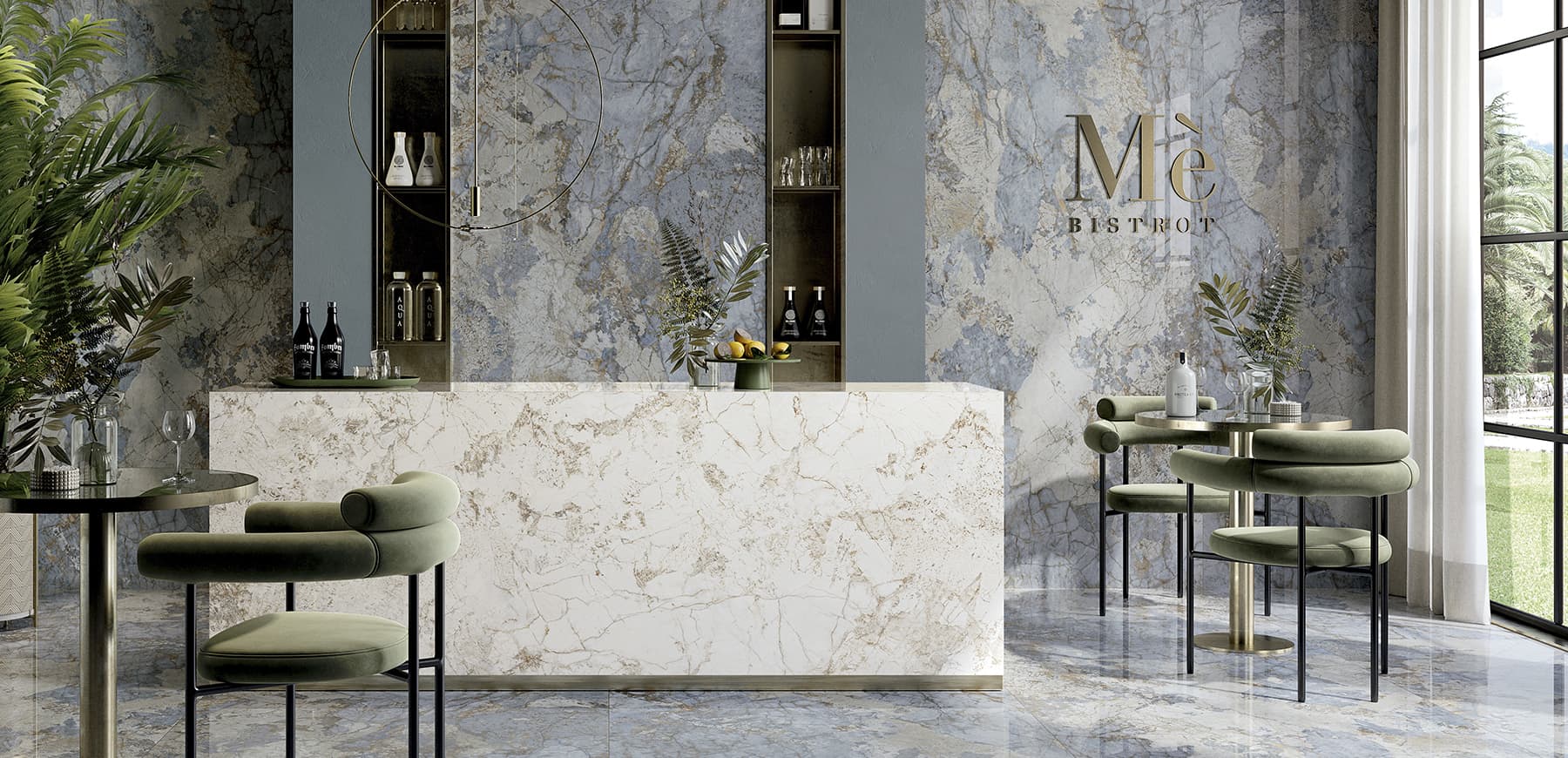 A porcelain tile with exclusive volcanic stone effect
LA FABBRICA AVA introduces Gemstone, an exclusive stone of volcanic origin, as beautiful as it is rare. It's distinctly veined, here notes of white, black, beige and brown intertwine on a translucent background. Four colours, two surface finishes, natural, polished and a wide range
of decorations, for a product suitable for a varied applications, from classic to modern, with a striking and spectacular yet elegant effect.