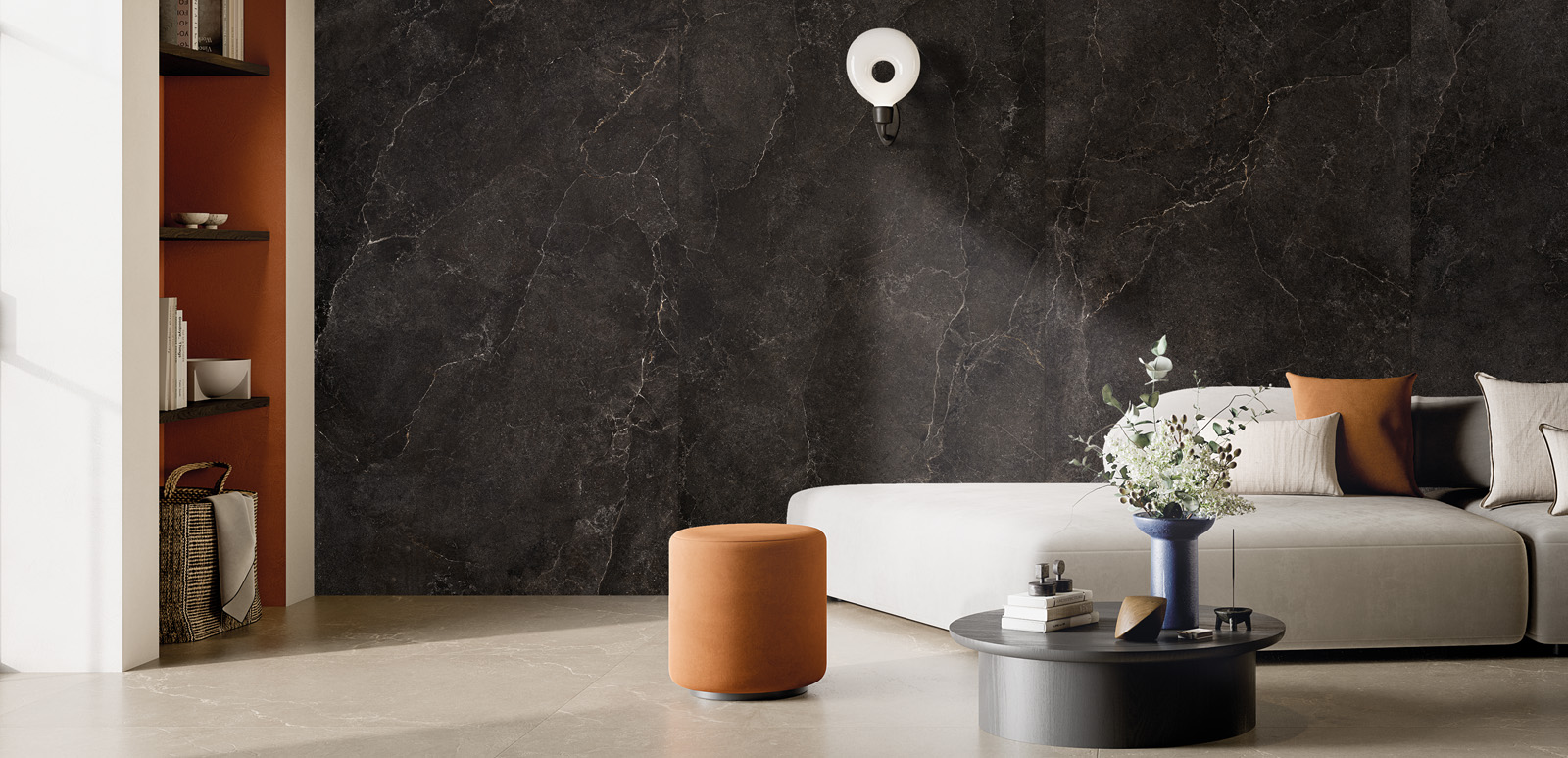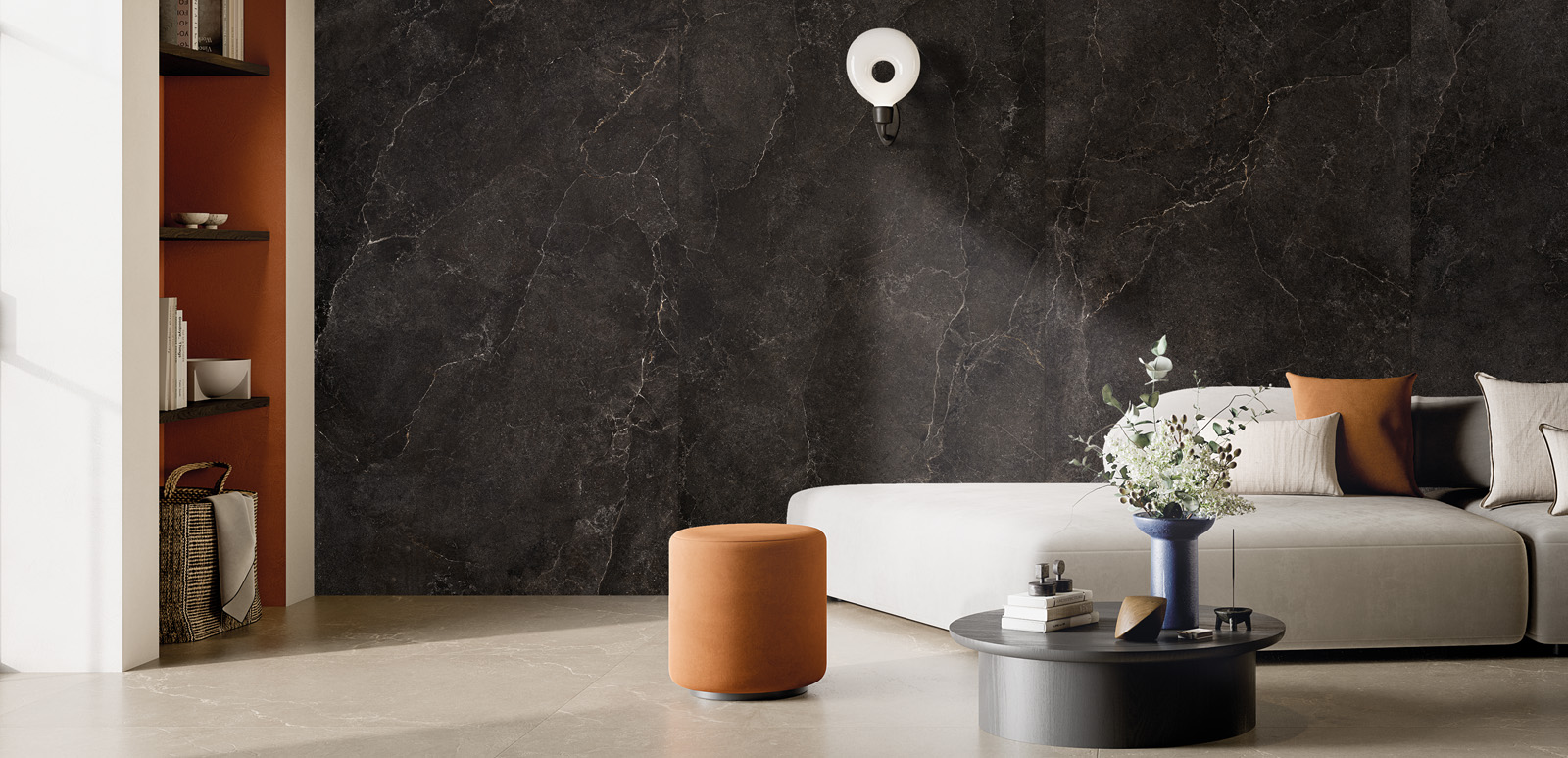 A touch of refined elegance and exclusivity
An interpretation of some of the most exquisite limestone formations the world has ever seen, capturing the texture and nuanced colors found in nature, such as the warm white of the Dover cliffs, the intense ivory of the Pamukkale Limestone Terraces in Turkey, and the rugged limestone formations within the caves of Luray in Virginia.
Porcelain stoneware returns an astonishingly expressive texture: soft to the touch, with a uniform color and intricate reliefs. With five vibrant colors to choose from and a wide range of sizes, from the large 120×280 cm slab to the small 30×60 cm format, as well as a rich selection of decorations featuring inserts from other LA FABBRICA AVA series. . Finally, the 2023 novelty is the 3D Satin finish, a unique "soft-touch" effect on the surface enriched with veins engraved in bas-relief.
Noble Stone, a true gem of collection, adds a touch of refined elegance and exclusivity to design projects.