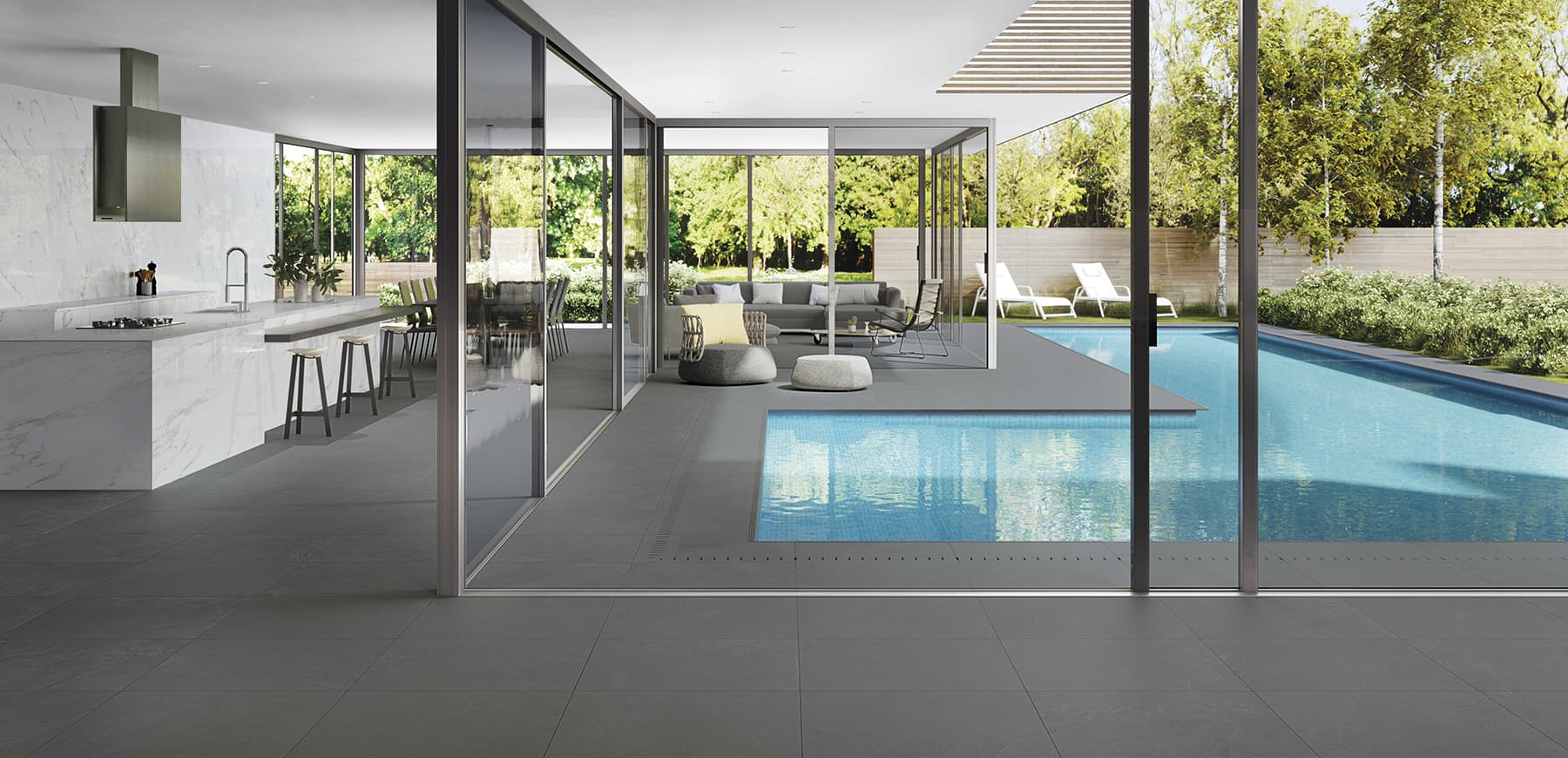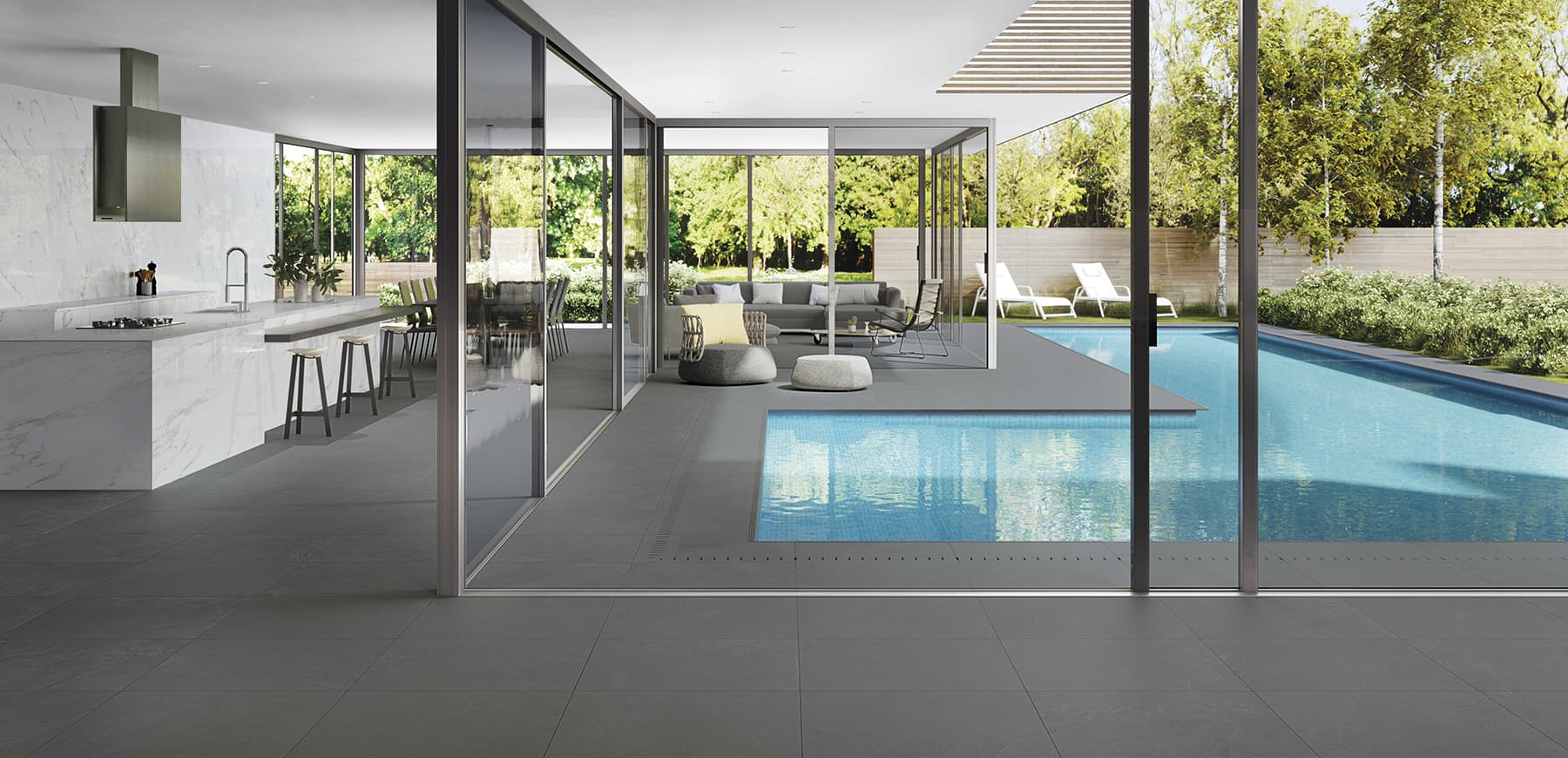 An elegant, functional and versatile stone-effect porcelain stoneware
A stone-effect porcelain stoneware collection inspired by slate, a stone that is very popular in architecture, whose slightly irregular structure and intense, homogeneous colour is reproduced here.
The Ardesia series offers four colours in different sizes and two finishes: indoor, in 8.8 mm thickness, and outdoor, in 8.8 mm and 20 mm thickness. The availability of finishes and thicknesses specifically designed for different uses makes Ardesia the ideal choice for creating striking effects of textural continuity between indoor and outdoor spaces, in both private homes and commercial spaces. The design completeness of the collection is reinforced by an extensive range of trims.
With Ardesia, the beauty of natural stone is combined with the versatility and strength of full-body coloured porcelain stoneware, resulting in ceramic surfaces that guarantee excellent performance in all premises. Ardesia is indeed an elegant, functional and versatile collection, suitable for multiple application contexts, both indoors and outdoors.