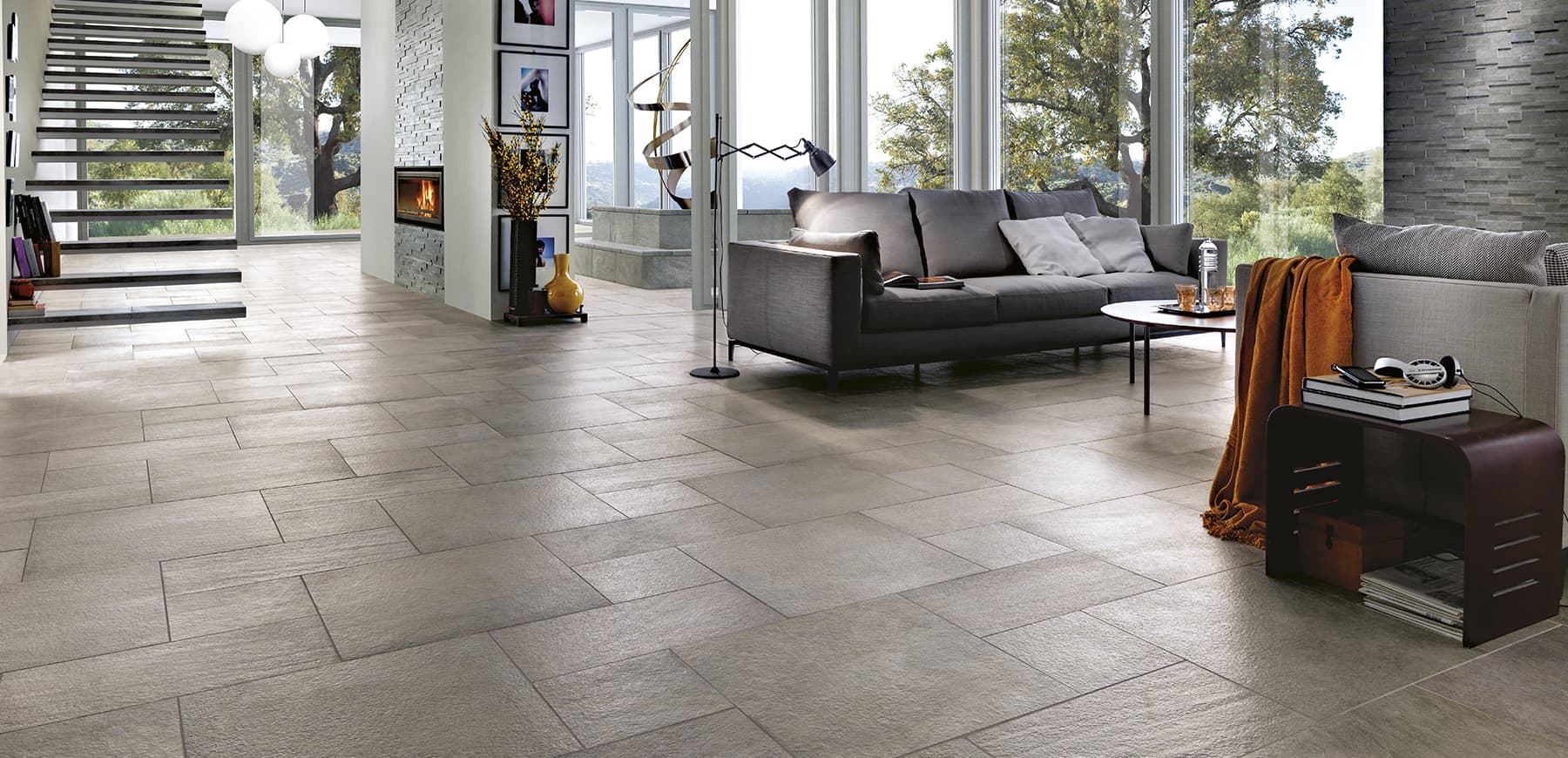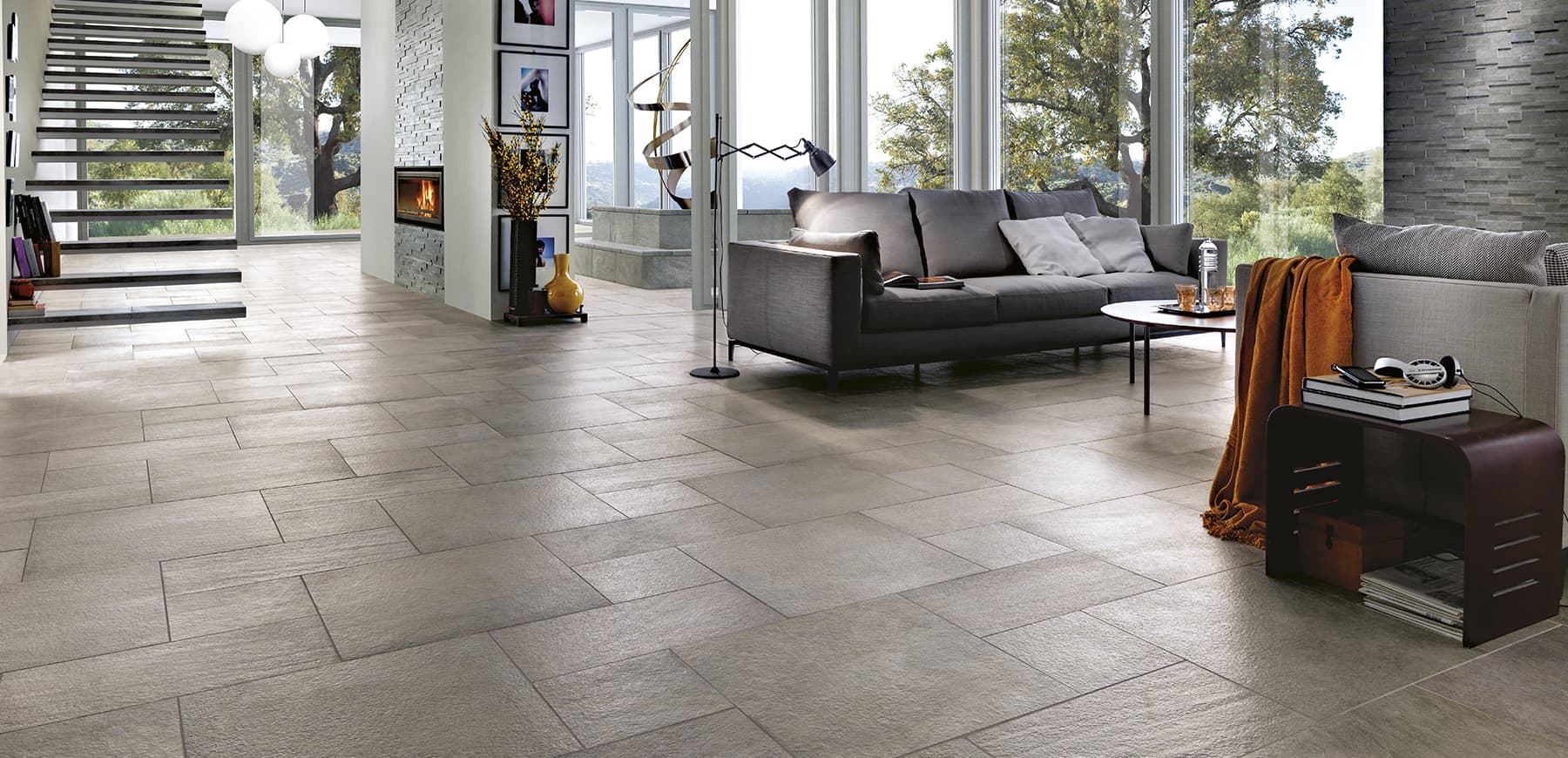 A stone-effect porcelain stoneware for contemporaneous indoor-outdoor settings
I Quarzi series is an evolved set of design solutions for all those contemporary architectures, be they residential or commercial, whose aesthetics combine between outdoor and indoor environments. I Quarzi interprets indoor spaces with refined and elegant natural surfaces and contemporary colours, an expression of style and creative inspiration for domestic and commercial floor and wall tilings, to which mosaics and walls contribute to obtain stimulating and cosy atmospheres.
A complete and versatile stone-effect ceramic project composed of modular sizes presented in four natural colours and two thicknesses, for specific uses: 8.8 mm, suitable for both indoor and outdoor use (in the R11 surface variant), and 20 mm. The latter is a suitable thickness for various types of dry installation (on grass, sand or gravel) and, due to its high resistance to breaking loads, for bonded driveway surfaces and raised paving. The combination of specific thicknesses and surfaces makes it possible to design environments characterised by aesthetically seamless surfaces.
The collection is completed by a wide range of trims for the swimming pool, for furnishing the garden in style and for outdoor areas such as terraces, patios and driveways, as well as for city decoration.