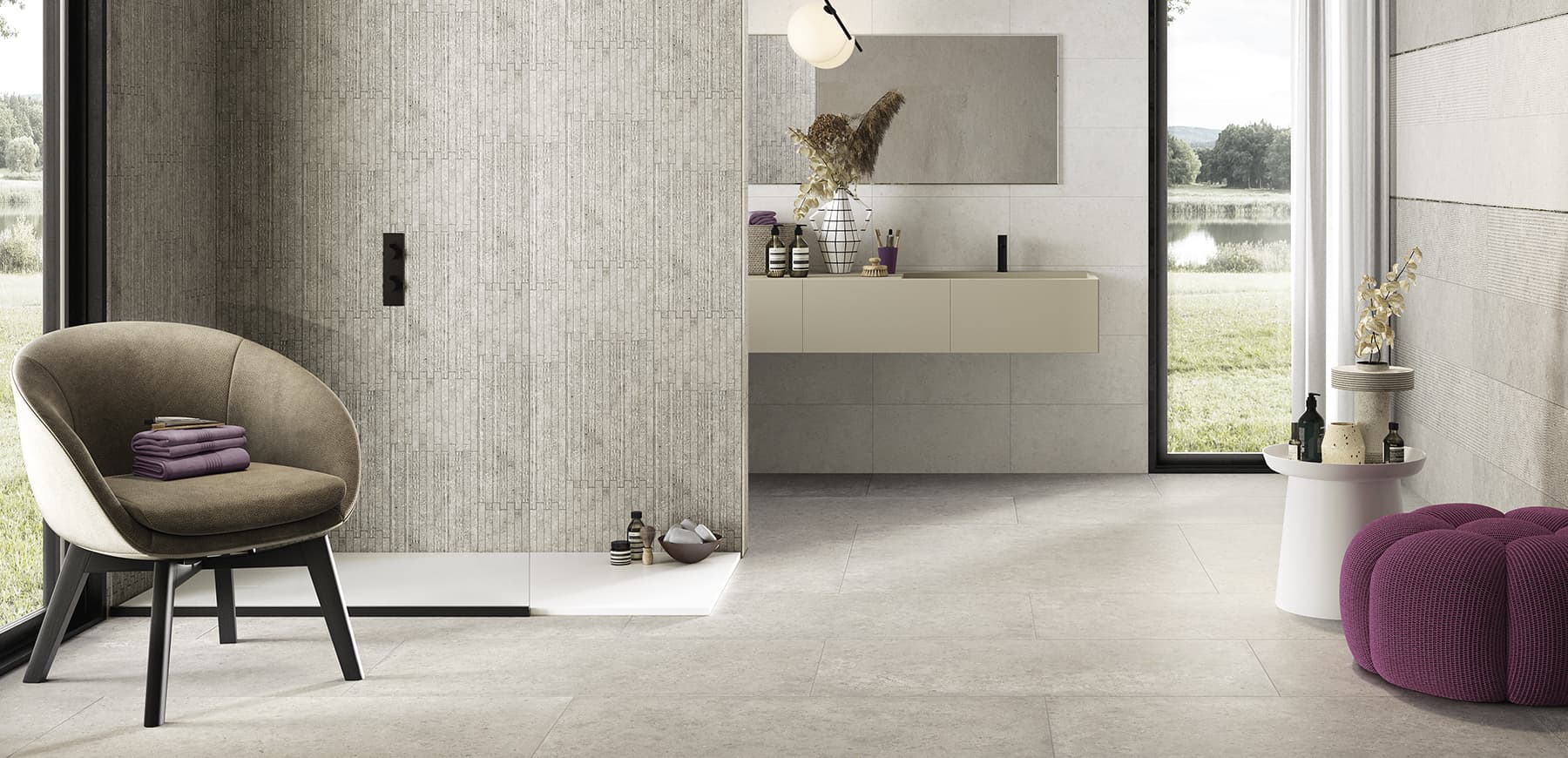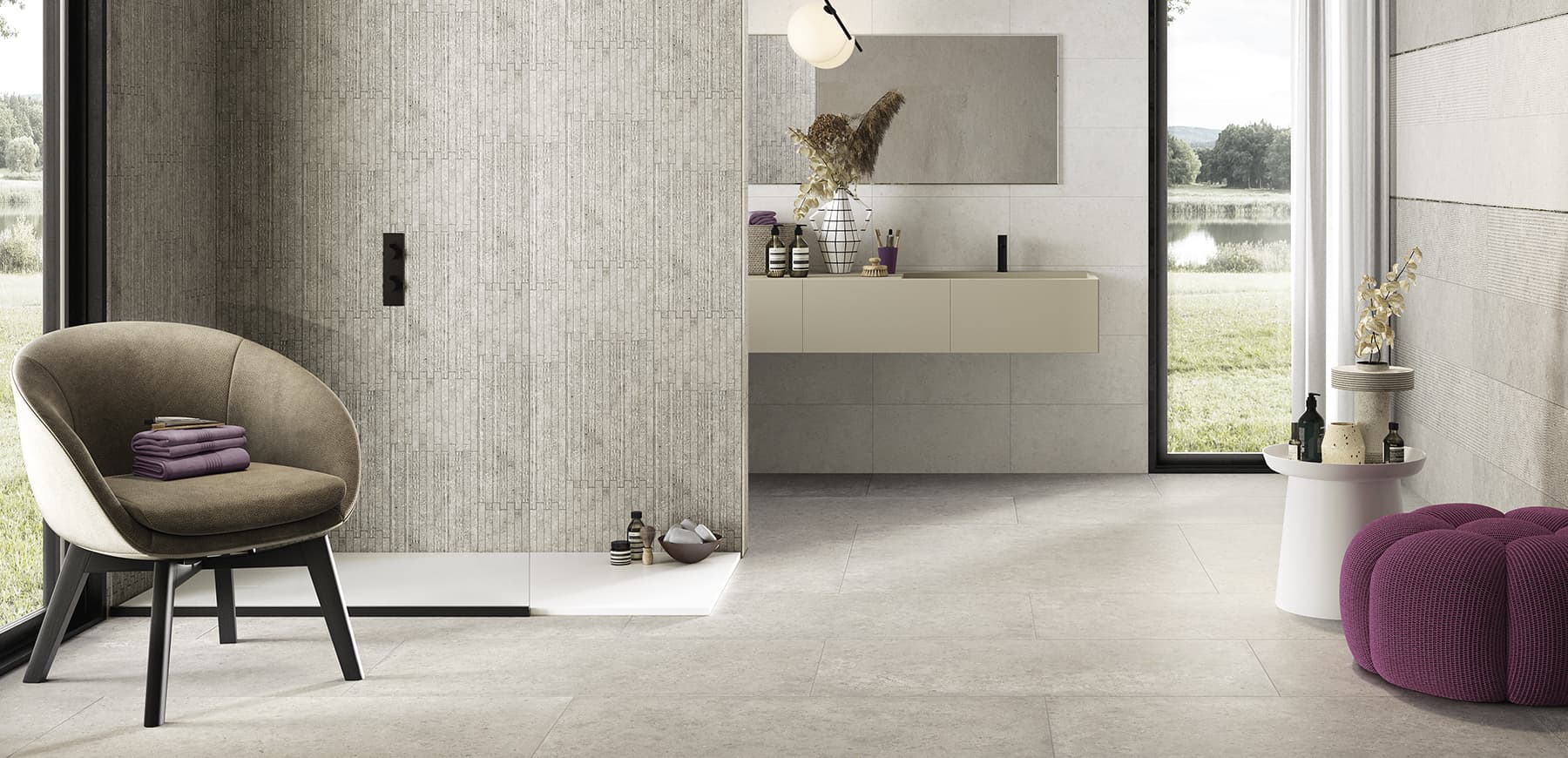 A stone effect with articulated aesthetics, rich in mineral suggestions
Simple as stone, precious as pearl: Agglomerate is an articulate blend of mineral suggestions with a contemporary aesthetic. An expression of the passing of the ages, the series composes a stone effect with a unique character, given by the coexistence of sands, rocks, stones and crystals.
Decisive, elegant and at the same time bold, Tahiti is an anthracite suitable for those who wish to surround themselves in refined surroundings with a strong personality. Agate is a bright and balanced grey, synonymous with stability and concreteness, suitable for all indoor and outdoor environments. Neutral and luminous, Pearl is a white capable of making any environment shine. With its beige hues, Shell warms up the space, for cosy atmospheres with a style balanced between classic and modern.
Natural, easy-to-interpret colours, numerous sizes for floors (indoors and outdoors) and walls, and a conspicuous decorative range: Agglomerate is a complete and versatile collection with many design solutions.