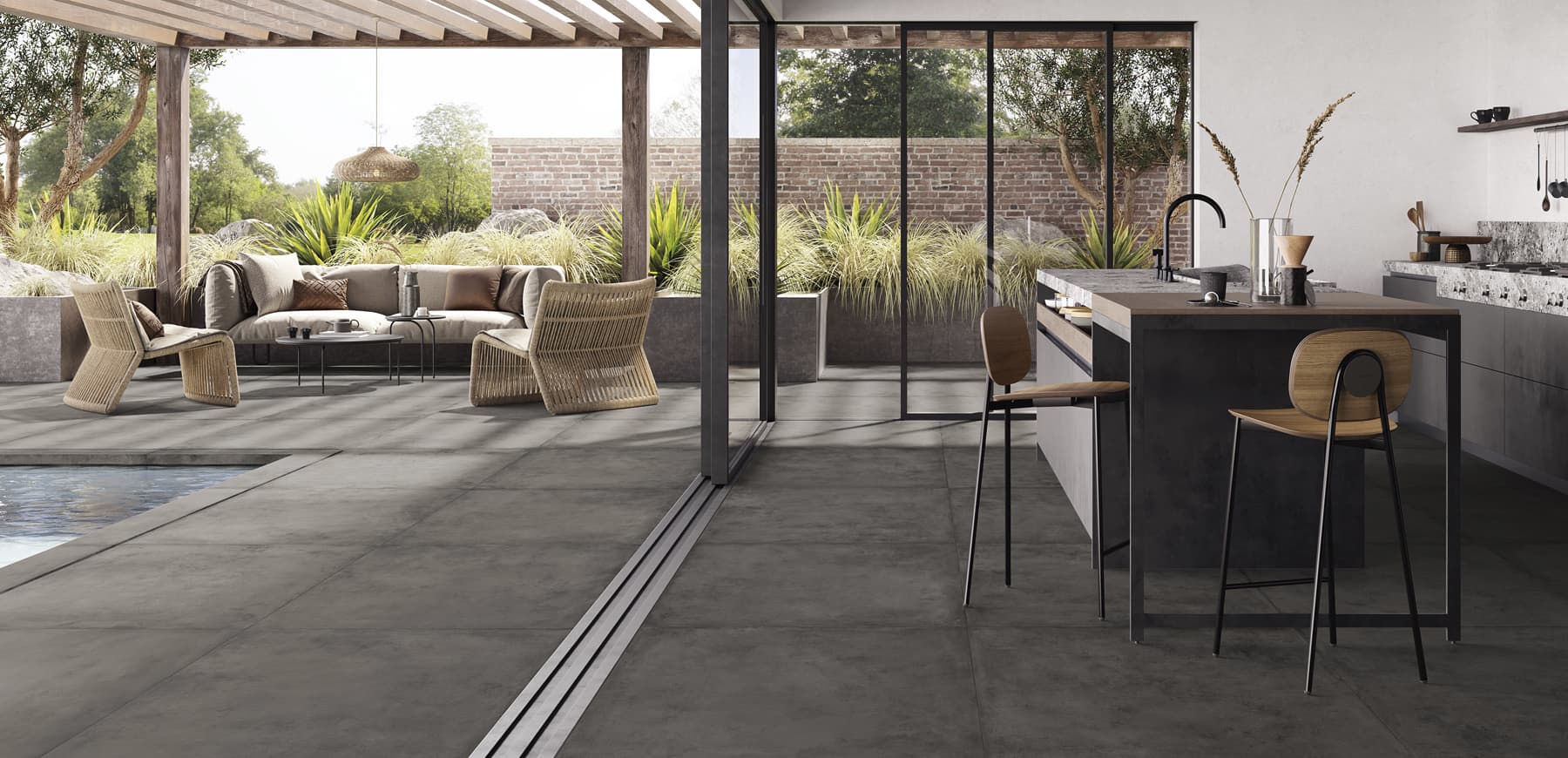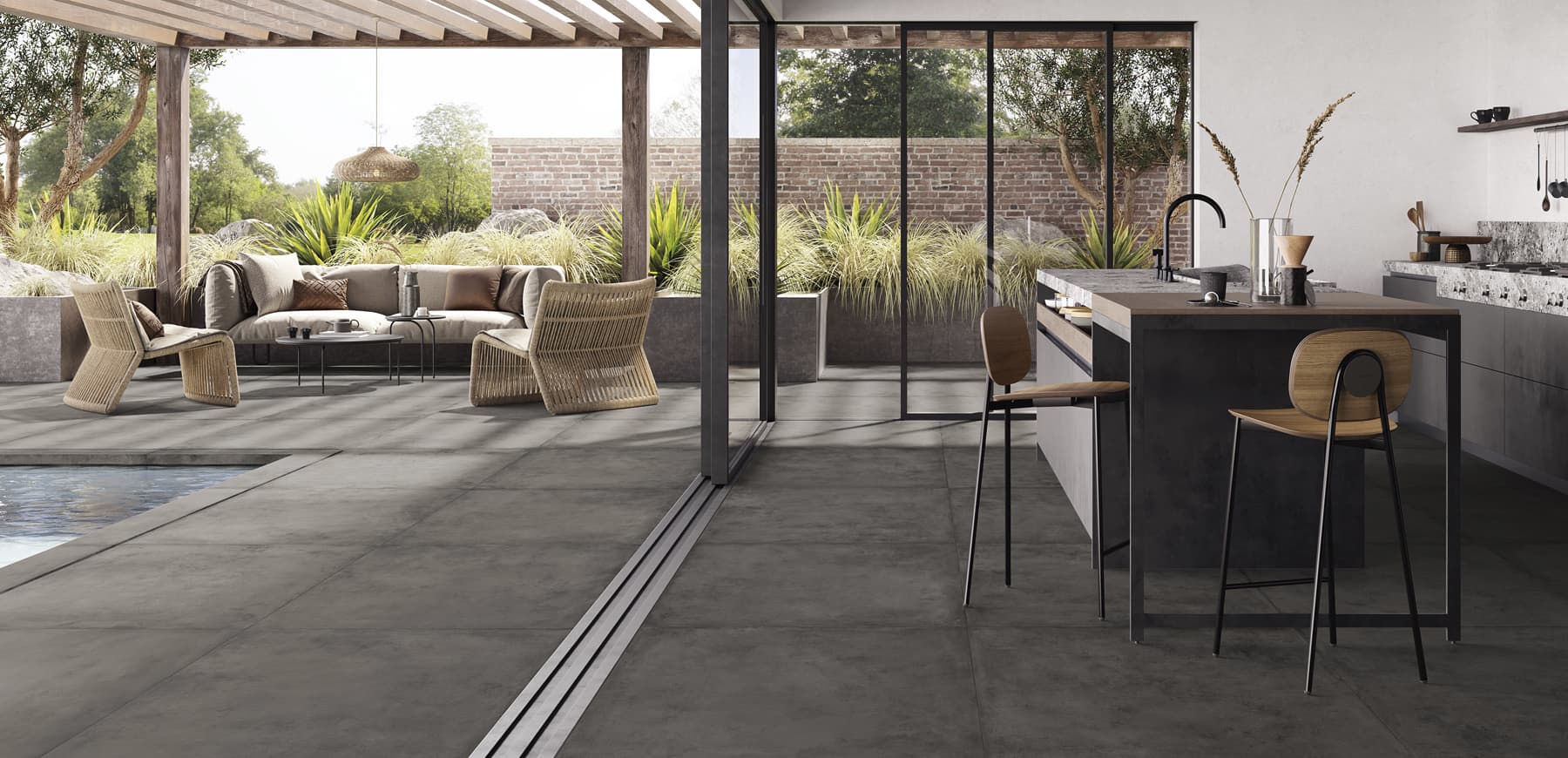 A cement-effect porcelain stoneware with a soft, chalky appearance
Hurban is a cement effect whose surface seems to have been softened by time passages, made persuasive by footsteps that have modelled its structure and enriched it with a particular 'chalky effect'. The six pastel colours are inspired by powdered natural earths and mixed with cement mortar to colour it: Hurban thus offers a rich palette of original and easy-to-match earthy nuances.
Hurban is inspired by one of the materials that has best characterised the architecture of the last century; it evokes the sophisticated charm of converted metropolitan architecture. Between informal comfort and a strictly urban look, this concrete effect is characterised by its wavy but balanced graphics and by the palette of clouds and dots that enrich each piece with tone-on-tone chiaroscuro.