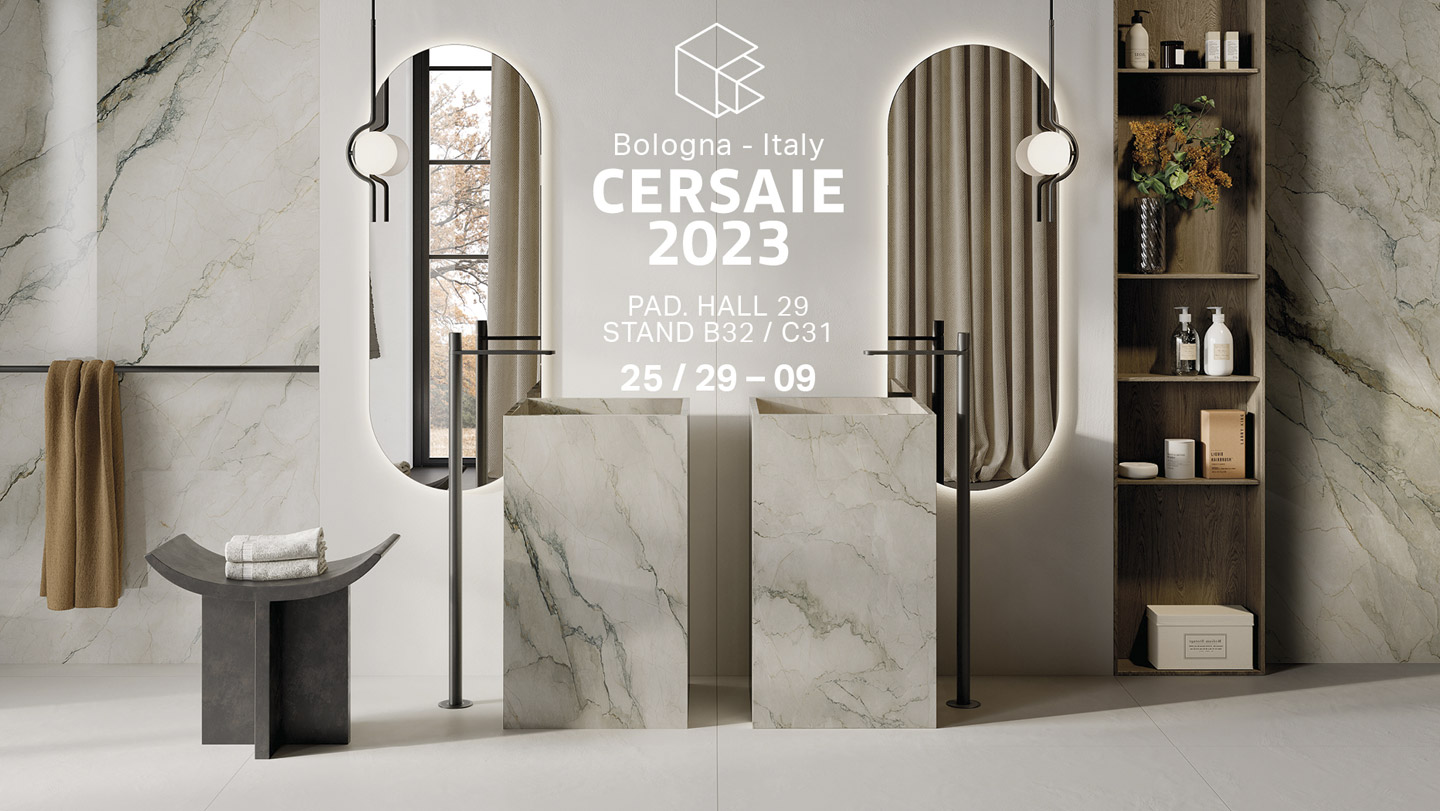 LA FABBRICA AVA at Cersaie 2023:
A World of Innovation and Beauty.
Discover the extraordinary collections that will transform your spaces into works of art.
Bologna, Italy – LA FABBRICA AVA, part of the ITALCER group, will be a protagonist at Cersaie 2023, presenting cutting-edge porcelain and monoporous collections at the forefront of design and functionality.
The company has combined the La Fabbrica and AVA brands into a single brand, offering a wide selection of products that range from large slabs to small formats.
In Hall 29, Booth B32-C31, visitors will be immersed in a 400-square-meter path that showcases how the company's products can transform spaces into stylish retreats.
Here are the new collections we will present:
HONEY WOOD: Porcelain stoneware that captures the authenticity of natural wood, available in classic formats and large planks.
UP: A small-format collection with geometric effects and textured surfaces, offering a wide range of colors and two matte and glossy finishes for sculptural lighting effects.
LE MALTE: Innovative and trendy in the world of interior design, with delicate and pastel colors for creative combinations, interpreting resin in its most authentic aesthetic aspects.
BOLGHERI STONE: A tribute to the stone of the Tuscan Maremma with pronounced veins, an entirely new finish, 3D Satin, and a large slab for bold projects.
NOBLE STONE: Inspired by the most beautiful limestone formations in the world, this collection offers surprisingly expressive materiality, accompanied by the new 3D Satin finish, a special "soft-touch" effect.
Don't miss the opportunity to discover these extraordinary creations and immerse yourself in the innovation and beauty of ceramic surface design.
We look forward to seeing you at Cersaie 2023.
From September 25th to 29th,
2023 Hall 29, Booth B32-C31