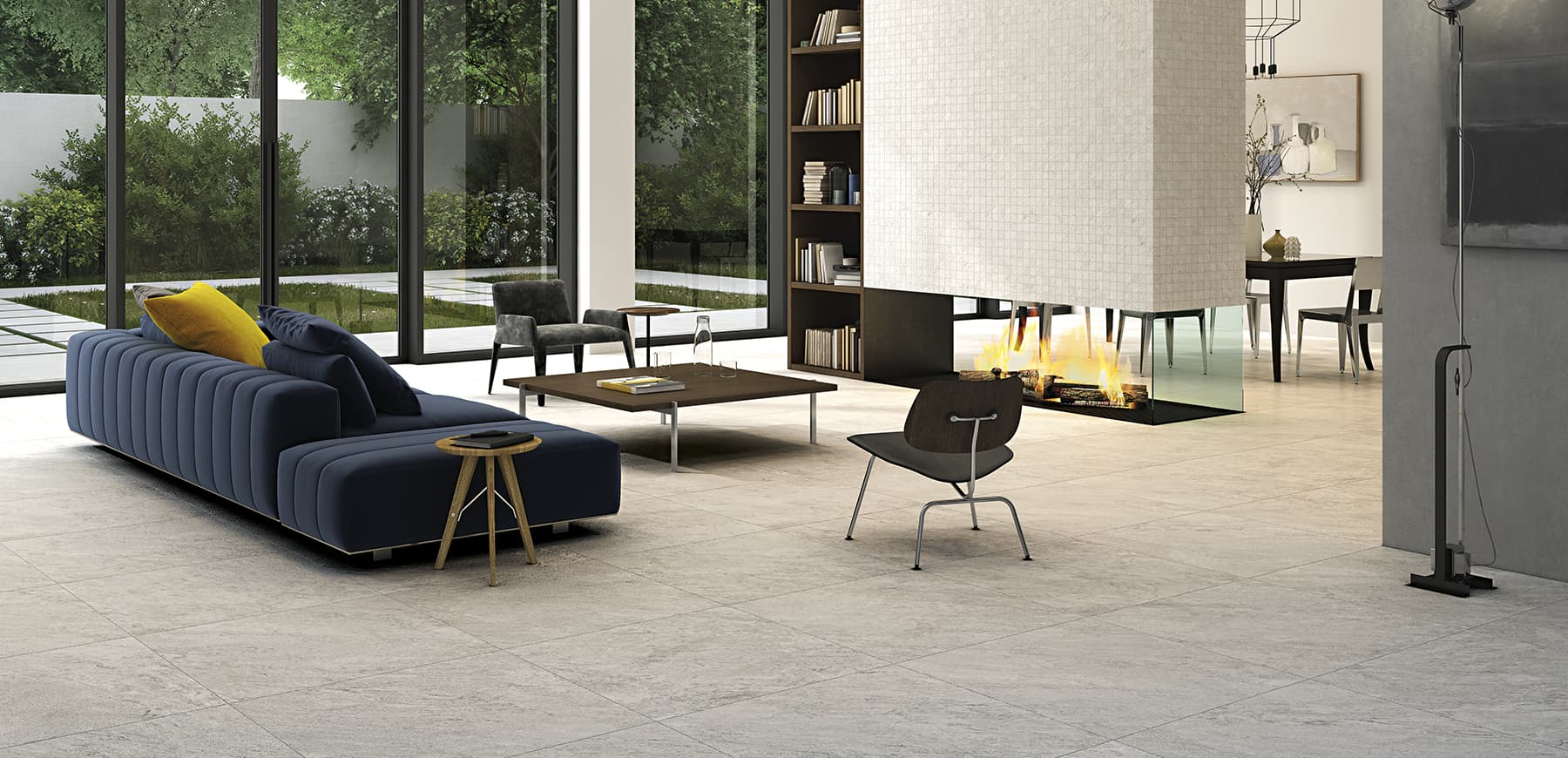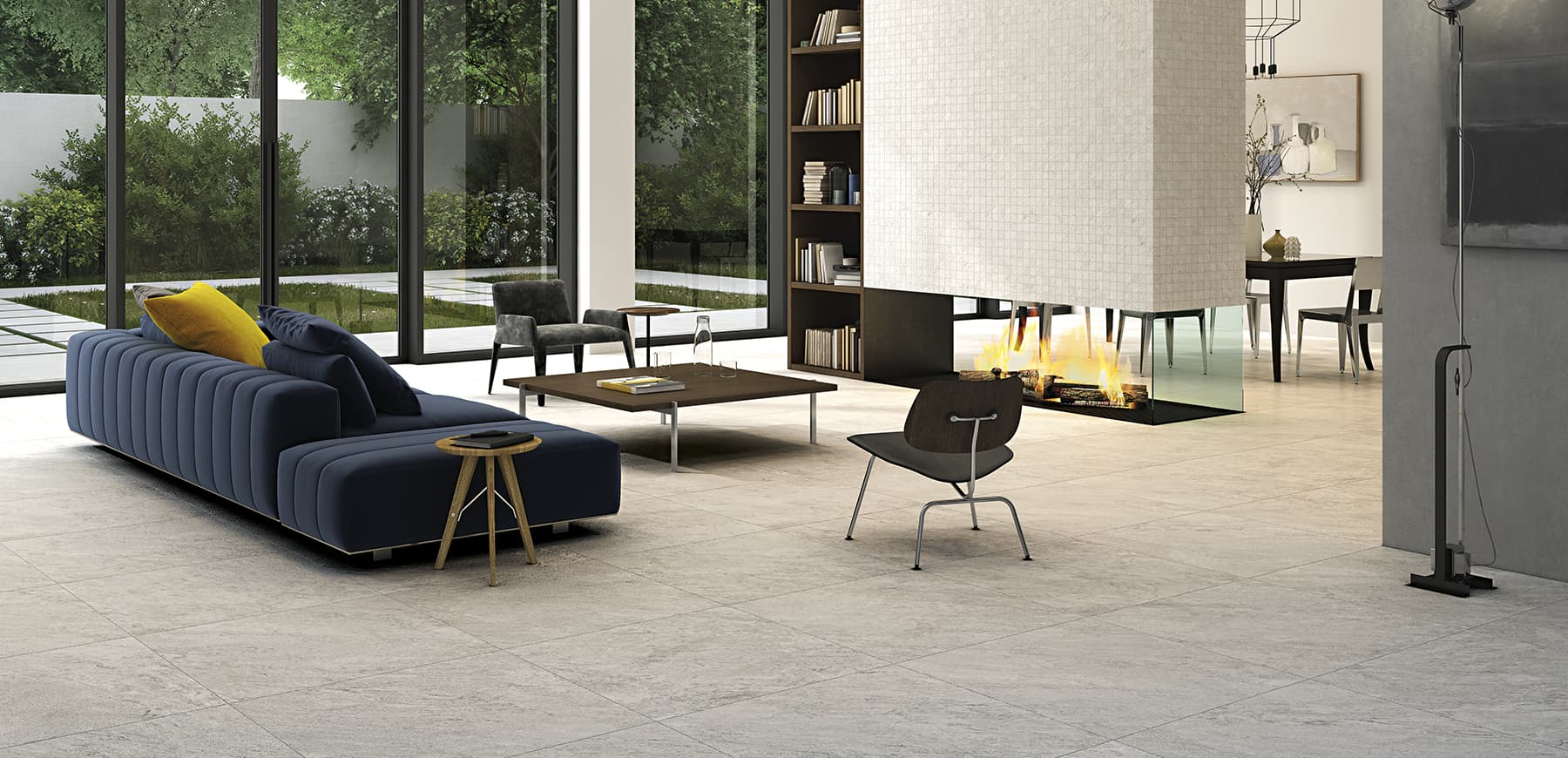 Stone-effect porcelain stoneware inspired by an elegant Italian quartzite
Inspired by one of the most elegant quartzites mined in Italy, Storm is a stone-effect ceramic collection in four colours suitable for any living context, easy to match by virtue of their naturalness.
Refined and well-balanced, this stone-effect reinterprets the quartzite taken as an example in terms of colour, while preserving its textural and mineral aspect, also thanks to its soft surface structure. The result is a ceramic surface that imbues minimalist architecture and indoor and outdoor spaces with naturalness and essential elegance. The graphics, rich in diffuse, medium-contrast veins, composes a harmonious texture.
A porcelain stoneware collection with a high technological content, with wavy yet discreet graphics, furnishes thanks to the material character of the surface and the availability of the large 80×180 size, ideal for the most contemporary architectural solutions. The outdoor finish, available in two thicknesses (10 mm and 20 mm) and in three sizes, ensures absolute chromatic continuity between indoor and outdoor floors, with installation that, in the 20 mm thickness, can count on the exceptional 80×80 cm size.