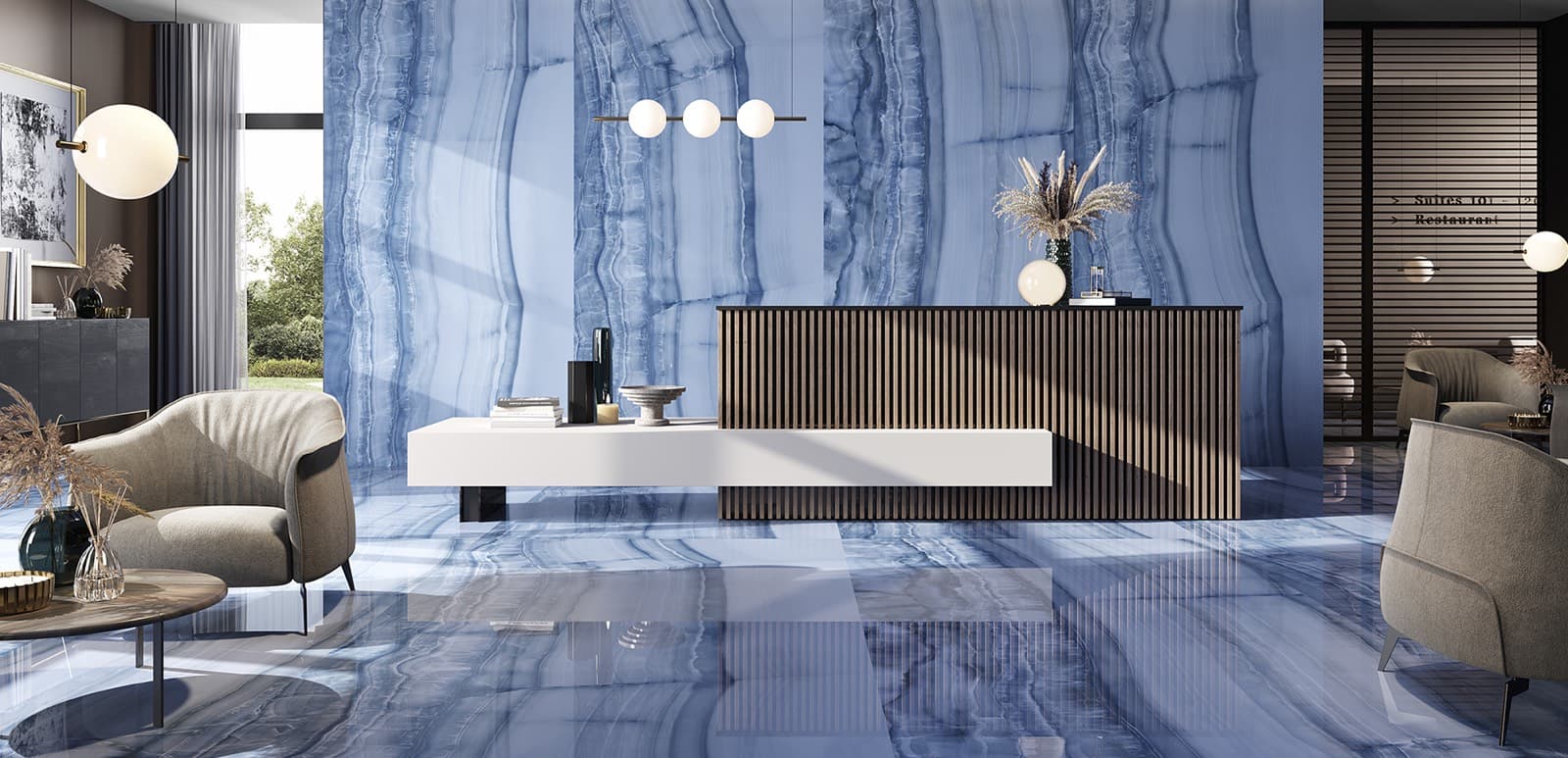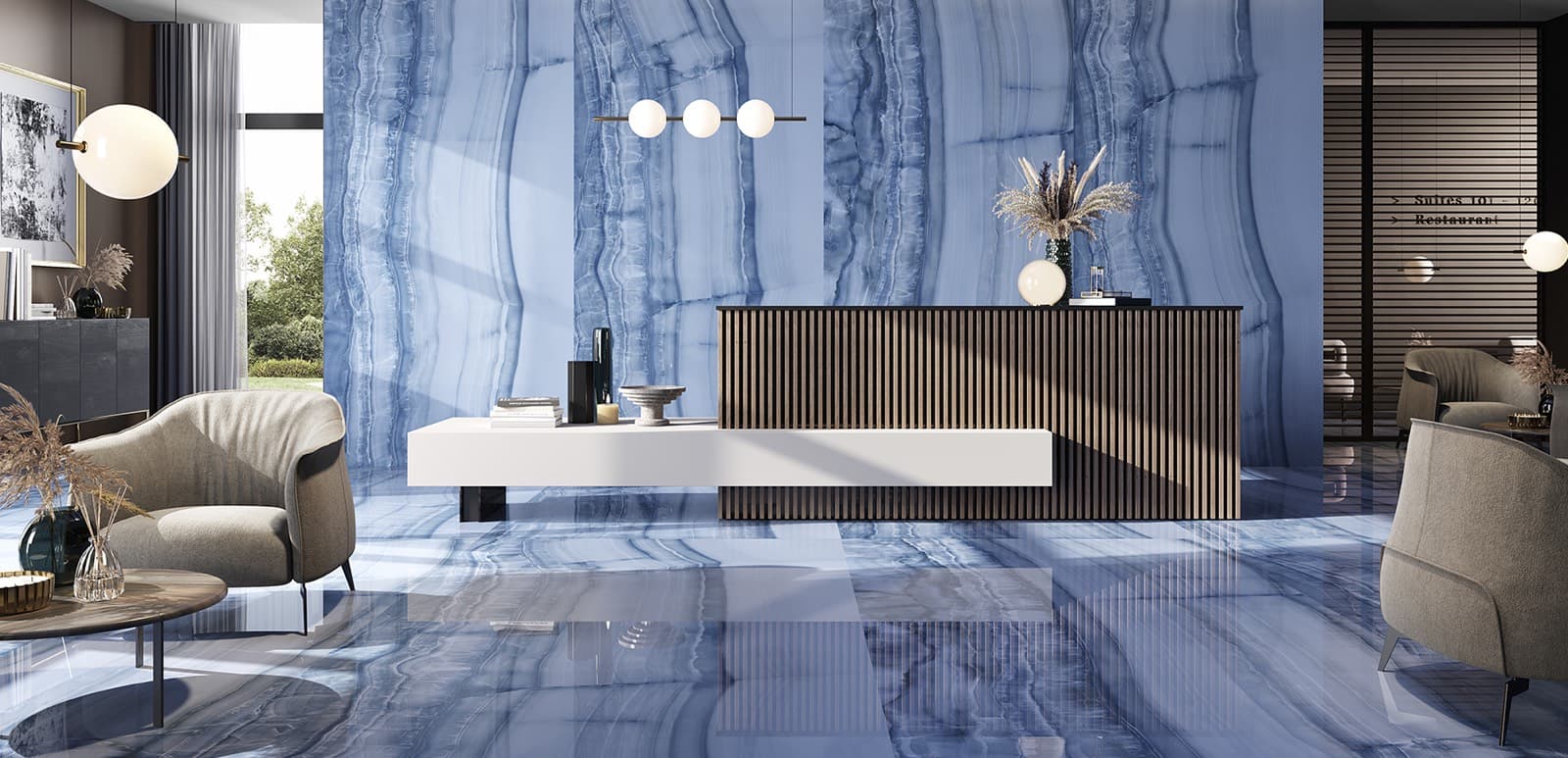 Intense blue porcelain stoneware for modern and innovative environments
Nautilus, a porcelain stoneware with an intense, enveloping blue colour. A precious and rare stone with unique veins where shades of blue alternate, creating a refined and exclusive atmosphere.
Its deep colour imparts a feeling of mystery and elegance to the environment in which it is installed.
Its beauty blends perfectly with modern and innovative materials such as glass, steel or wood, creating a harmonious and elegant contrasting effect.