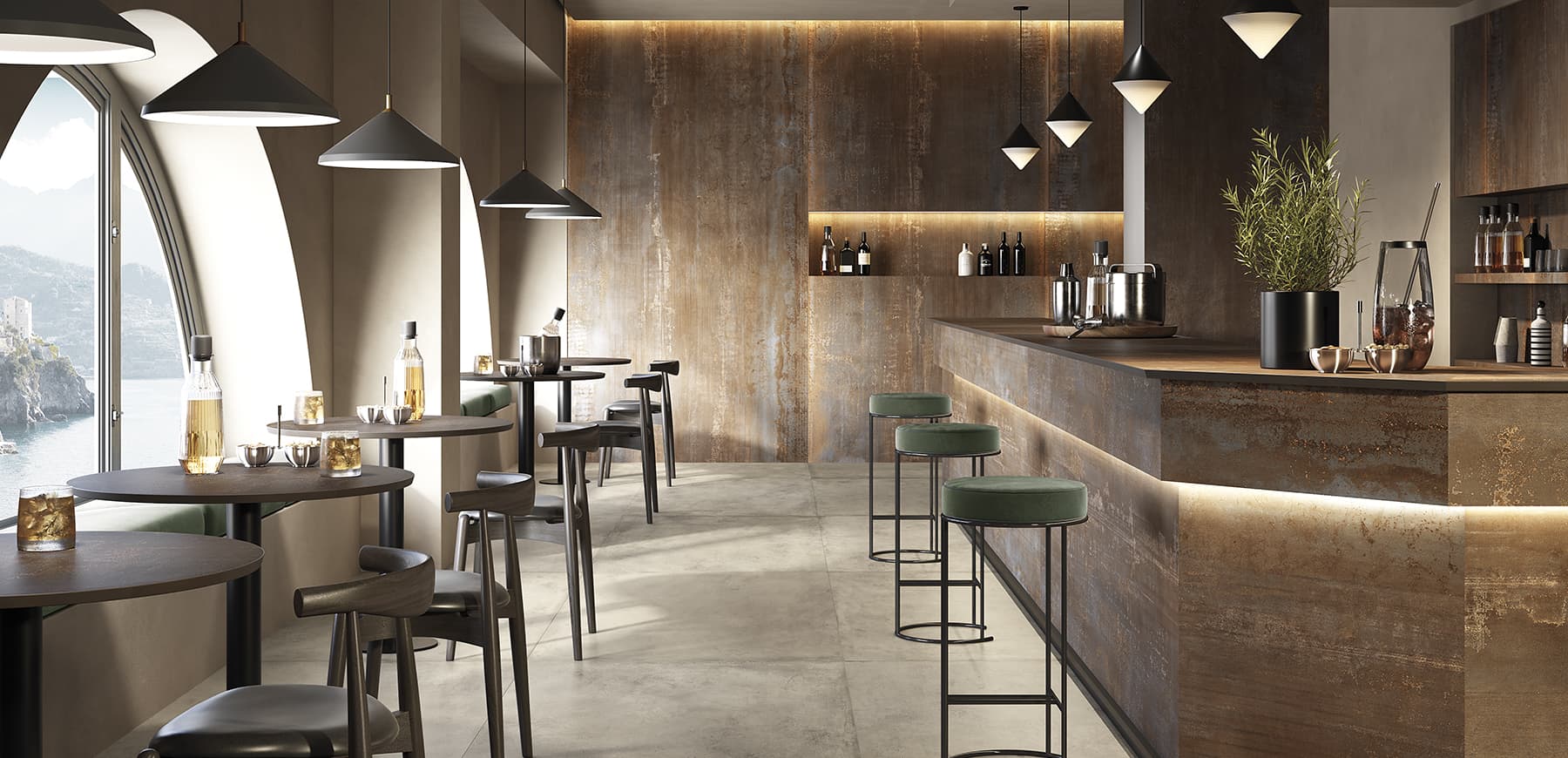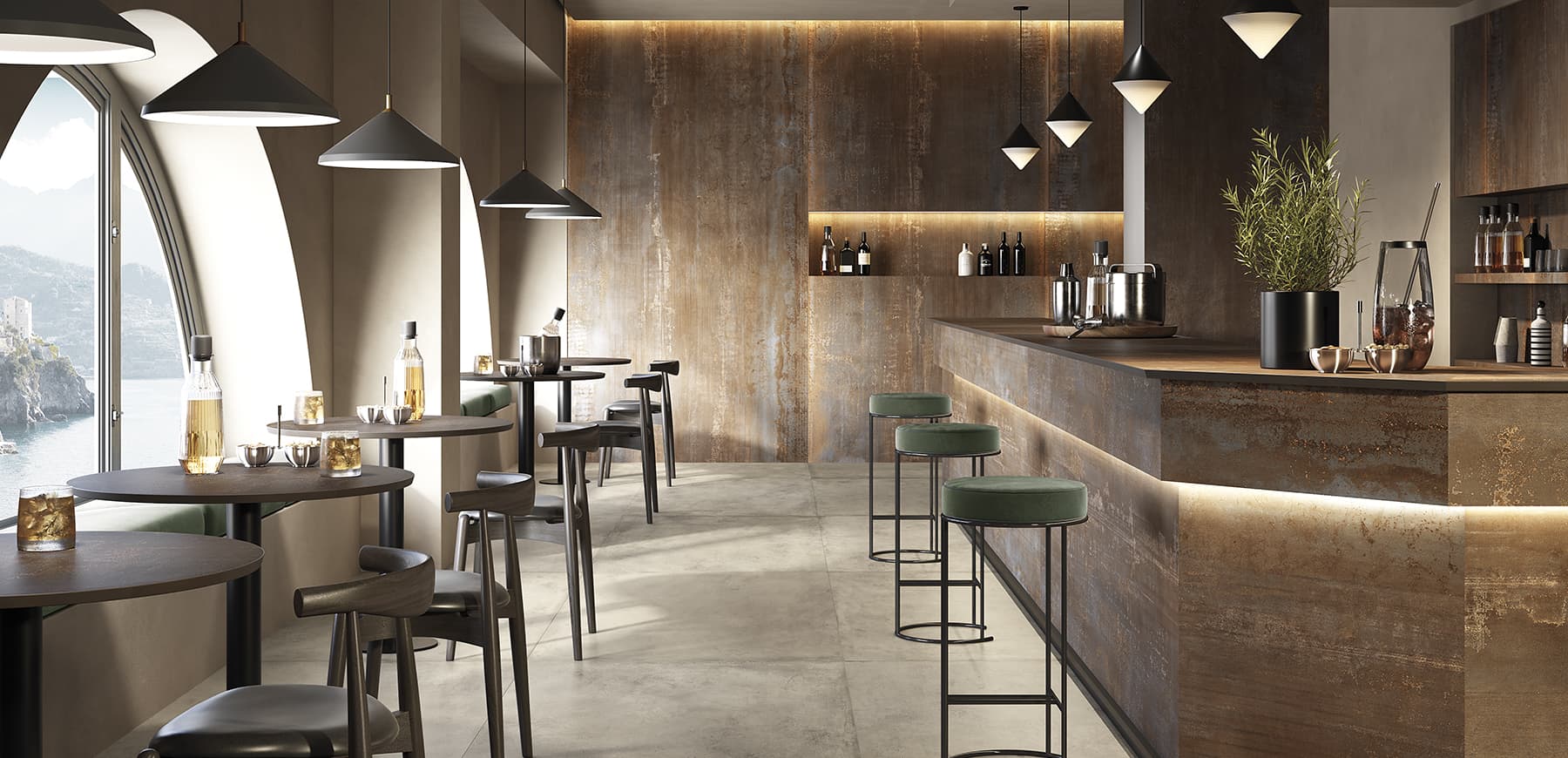 The strength and character of Metal blend with the authentic Italian style of porcelain stoneware
Pure, essential lines bring prestige, lending spaces an original, contemporary style. These are the features offered by porcelain stoneware slab range Metal, produced by La Fabbrica AVA for architects and designers who want to leave a stylish mark on their designs.
The clear visual influence of metal pairs perfectly with the hard-wearing characteristics of porcelain stoneware. The result is a series that forges an allegiance with time, whose power brings beauty and depth to the material.
While the more natural textures reflect the passing of time, the coarser options embody promises of the future; the present, meanwhile, is brought to life in urban style designs, which offer maximum freedom for customisation, to guarantee the uniqueness of those who live within them.