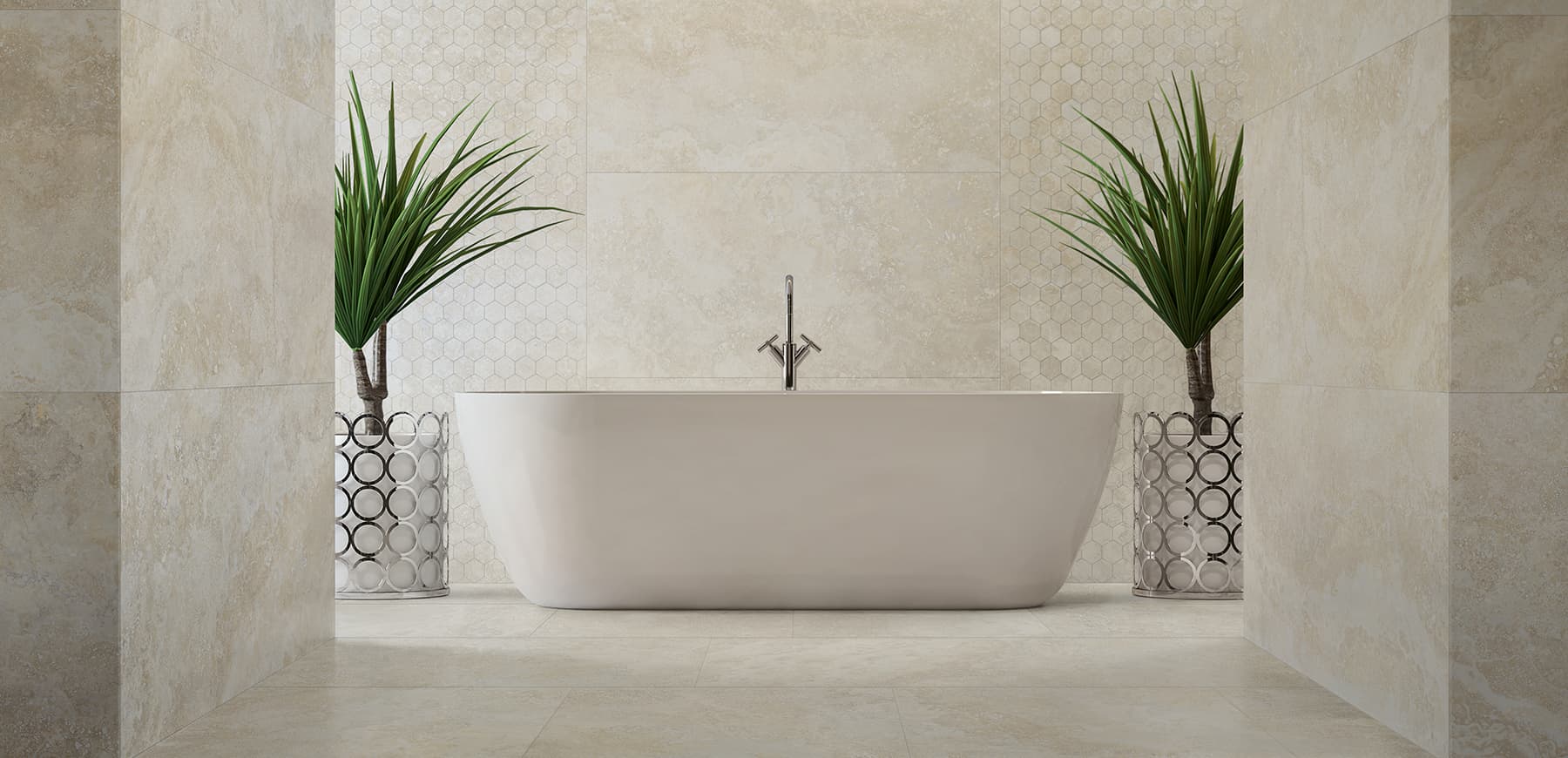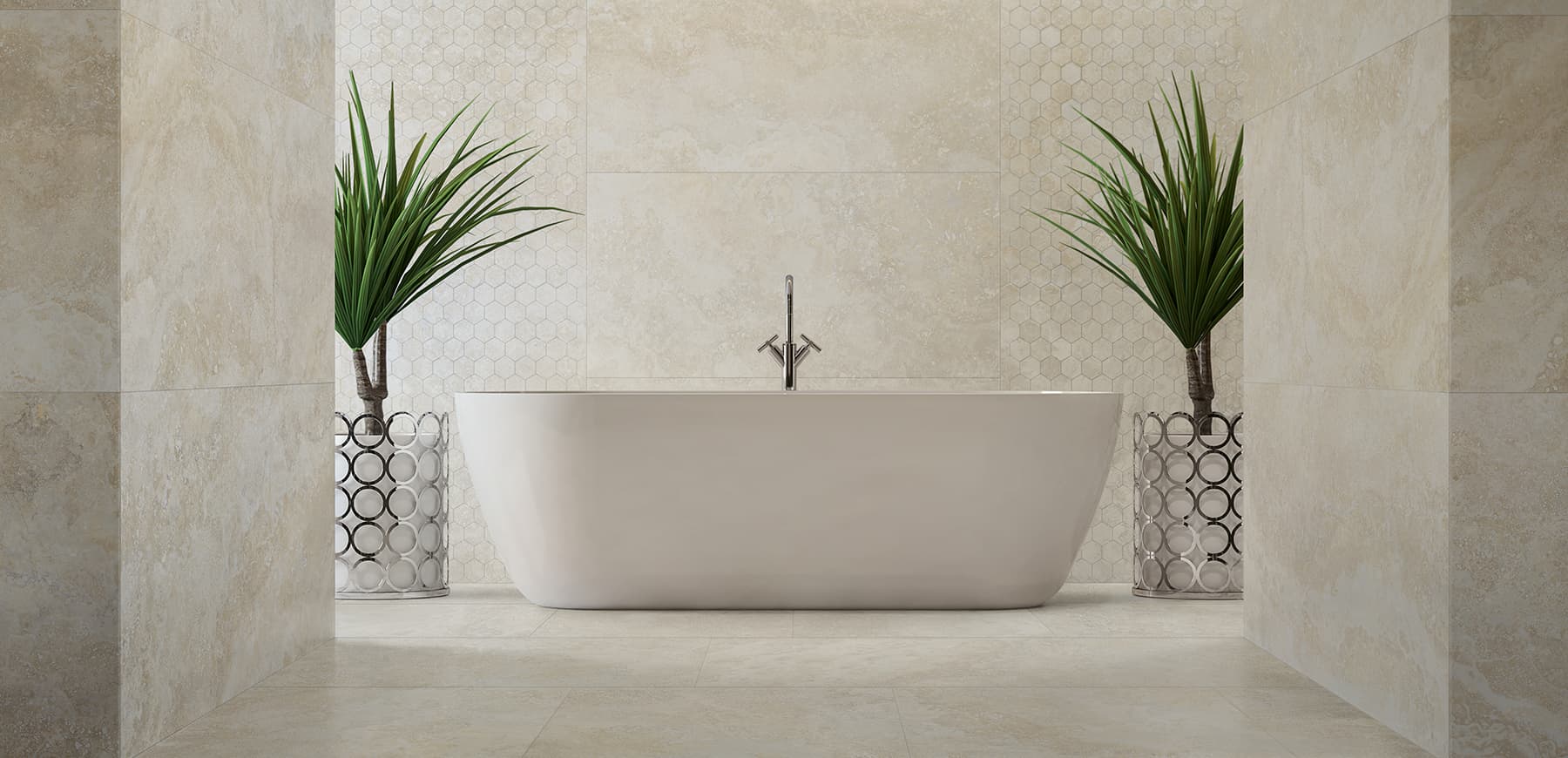 Marble-effect porcelain stoneware suspended between classic and modern
Imperial comes from the architecture of Augustan Rome to the flourishing spa town of Hierapolis, a marble effect that evokes the cultural grandeur and imperial power of a classical world that symbolises luxury and ideal beauty. The collection revisits travertine in a modern way thanks to innovative technologies capable of emphasising the chromatic and textural qualities of ceramics. Special grits applied along the graphic perimeters give Imperial a brightness that enhances the soft three-dimensionality of the surface.
Pure and transparent, Alabastrino is a luminous grey characterised by alternating dark and very light shades. Fresh and deep, Trevi's white dominance makes this marble particularly clear and elegant. Plays of light and surface animate the warm beige of Navona, which is delicate and particularly luminous. Tivoli evokes the colour of wet sand, with delicate contrasting ochre and beige veins.