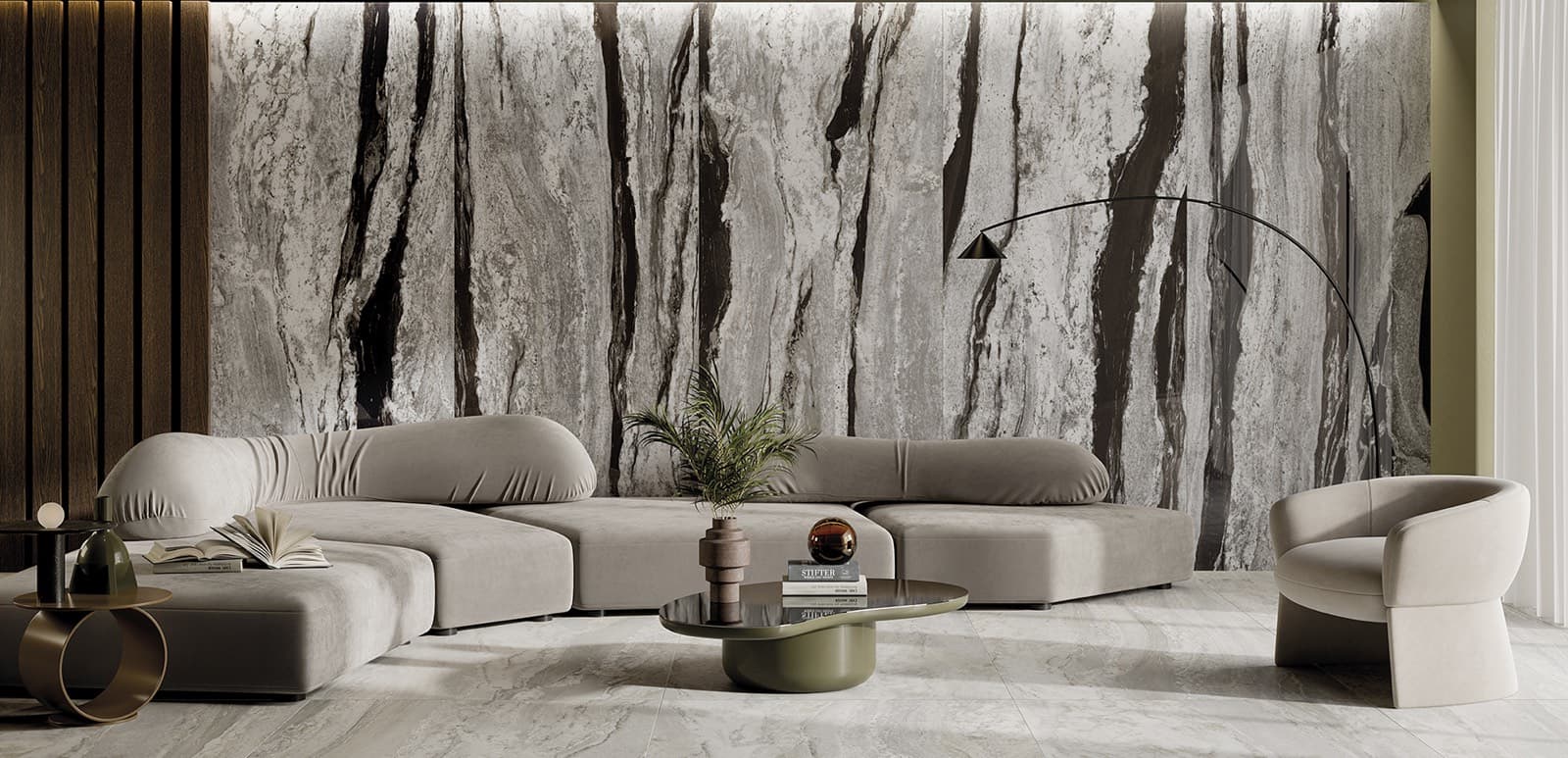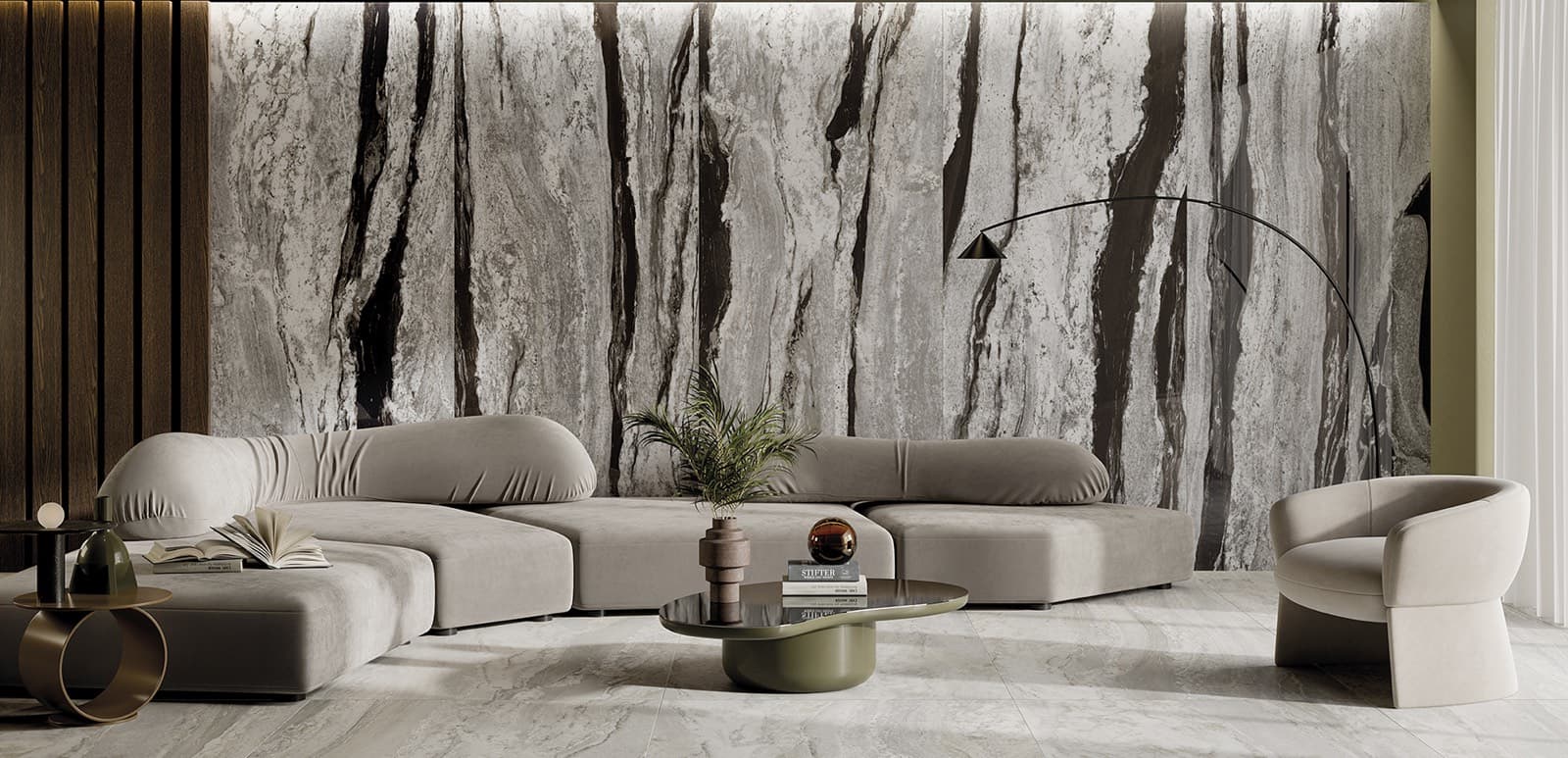 Grey and beige veins with a surprising visual effect
A unique product capable of creating a stunning visual effect.
Copacabana slabs are a natural creation that enchants with its beauty and extraordinary geological history. This precious stone was formed through a unique natural process lasting millions of years and its geographical origin is so rare as to make it one of the most coveted in the world. The stoneware series is characterised by two variants, Emperor and Duke.
Emperor with its intense black veins of high scenic impact, Duke with lighter shades of grey and beige. Both present an extraordinary visual effect on the surface where a pattern is created that seems almost handmade, making each slab unique and unrepeatable.
This product is used in many interior design projects as the slabs are perfect for floors, walls and tops for kitchens and bathrooms. They are a symbol of elegance and beauty, and add lustre to any environment in which they are installed.