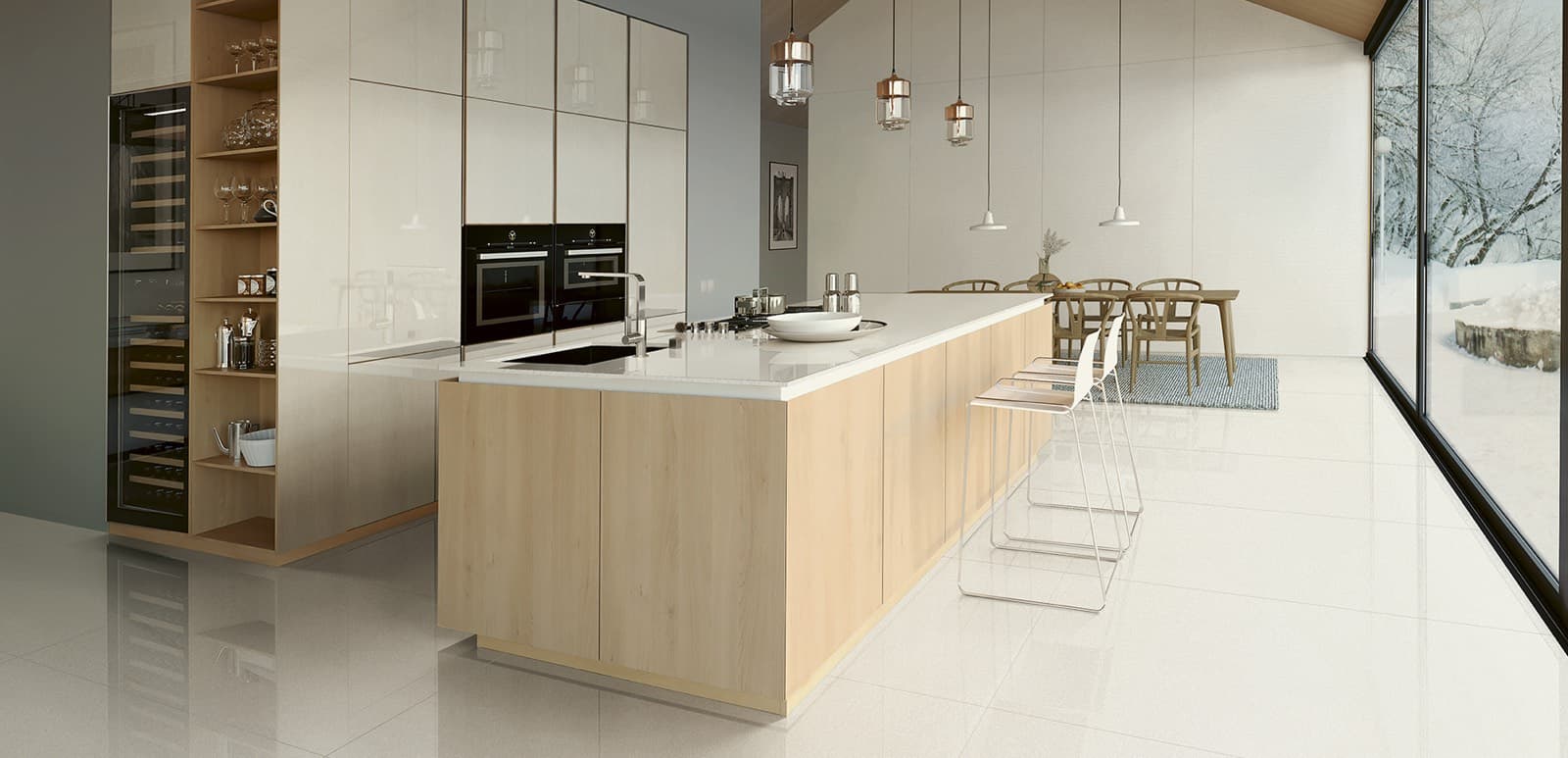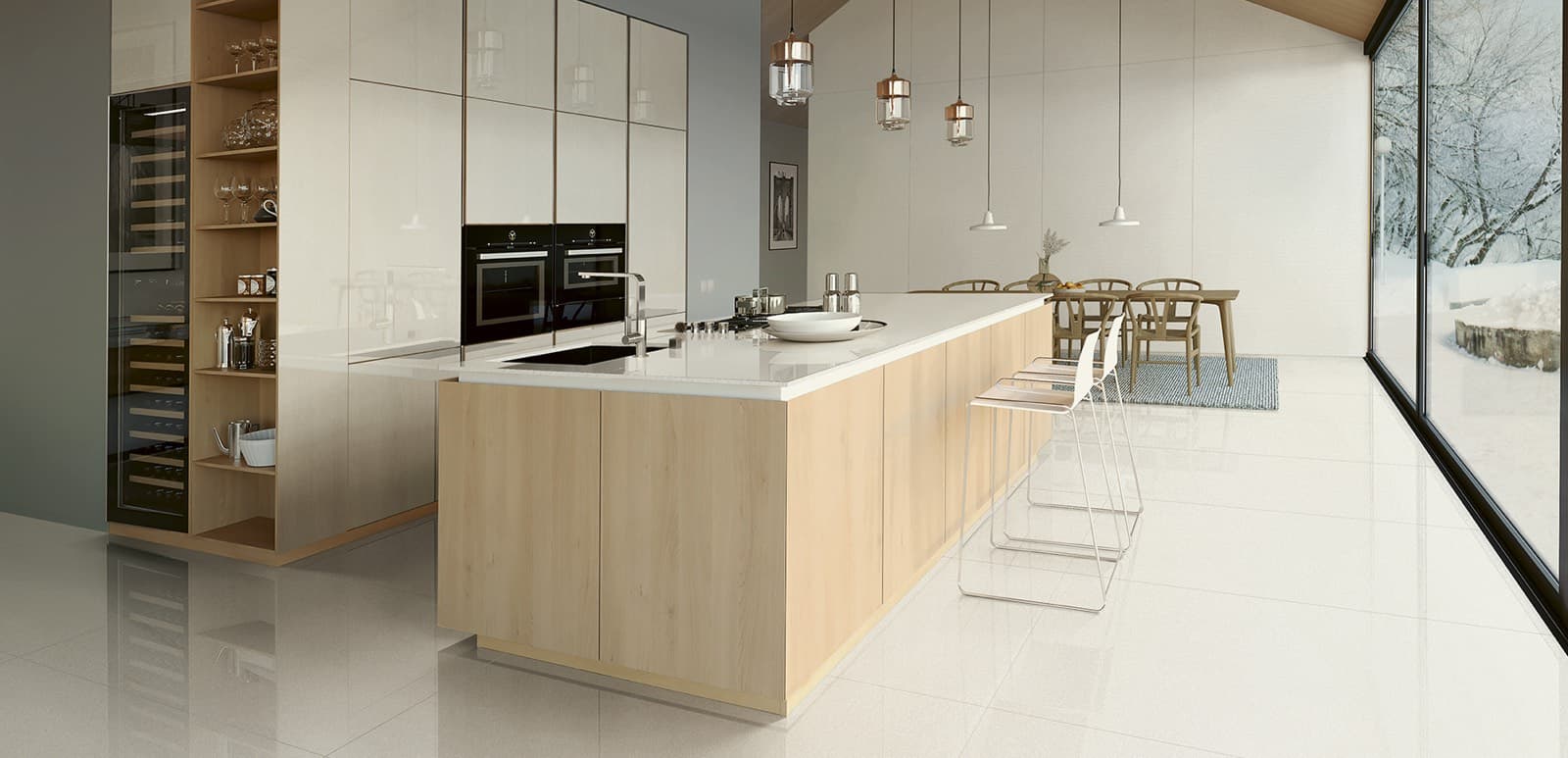 A total look which is always elegant and trendy
The Absolute series consists of two main colours, White and Black, capable of creating a unique style that enhances architectural lines and the environment which hosts them. The series is available in two finishes.
The lapped surface reflects the light, creating a brilliant, shiny effect that adds depth and breadth to the room. Their smooth, polished surface is pleasant to the touch and conveys an elegant look that does not go unnoticed.
By contrast, the natural finish gives the room a feeling of calm and tranquillity, creating perfect harmony with the light coming in from outside. This finish also perfectly matches the furnishing items, creating an ideal combination of materials and colours.