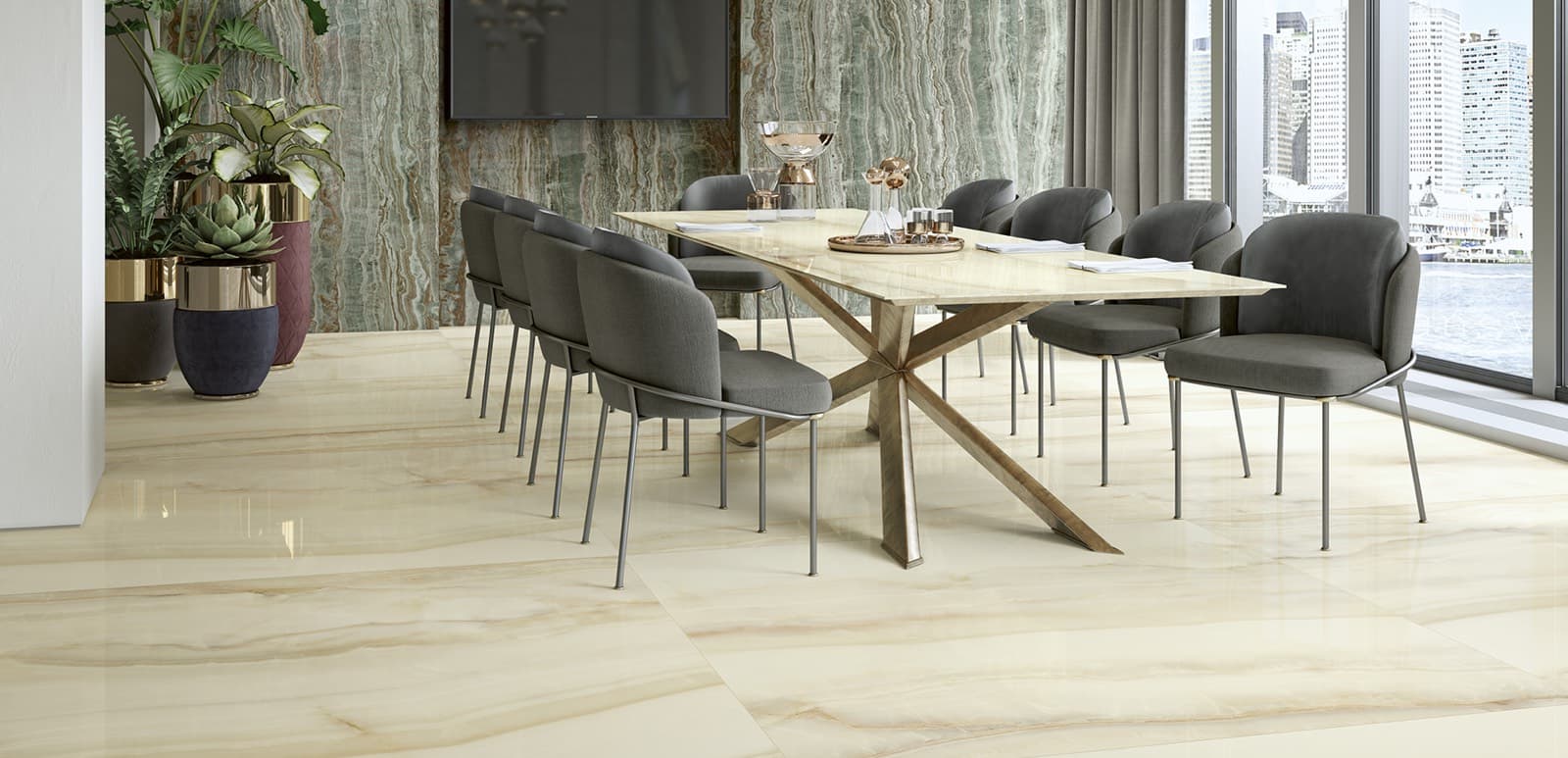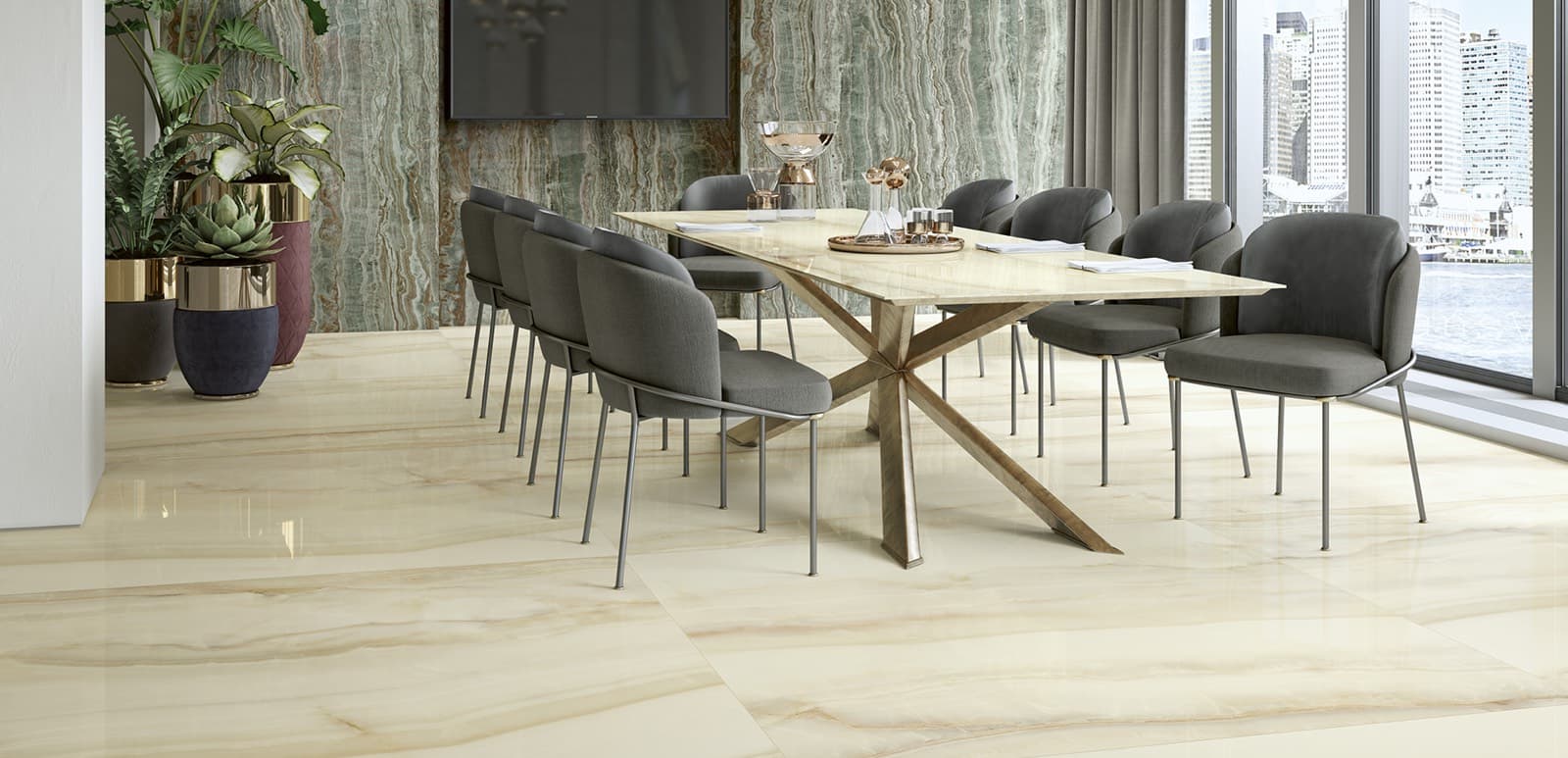 Enveloping veins of a porcelain stoneware inspired by Onyx stone
An iconic and timeless product. Inspired by Onyx, a precious natural stone with a brilliant, translucent finish that accentuates its beauty and lustre.
Its veins crossing the surface of the slabs create a remarkable visual impact, giving it a unique three-dimensional appearance, intertwining in a chiaroscuro effect that gives the product a dynamic and lively appearance. Thanks to its warm and enveloping veins, Aesthetica Wilde is the ideal choice for those looking for a material with great elegance and refinement for wall and floor coverings in interiors such as living rooms, bedrooms and bathrooms.