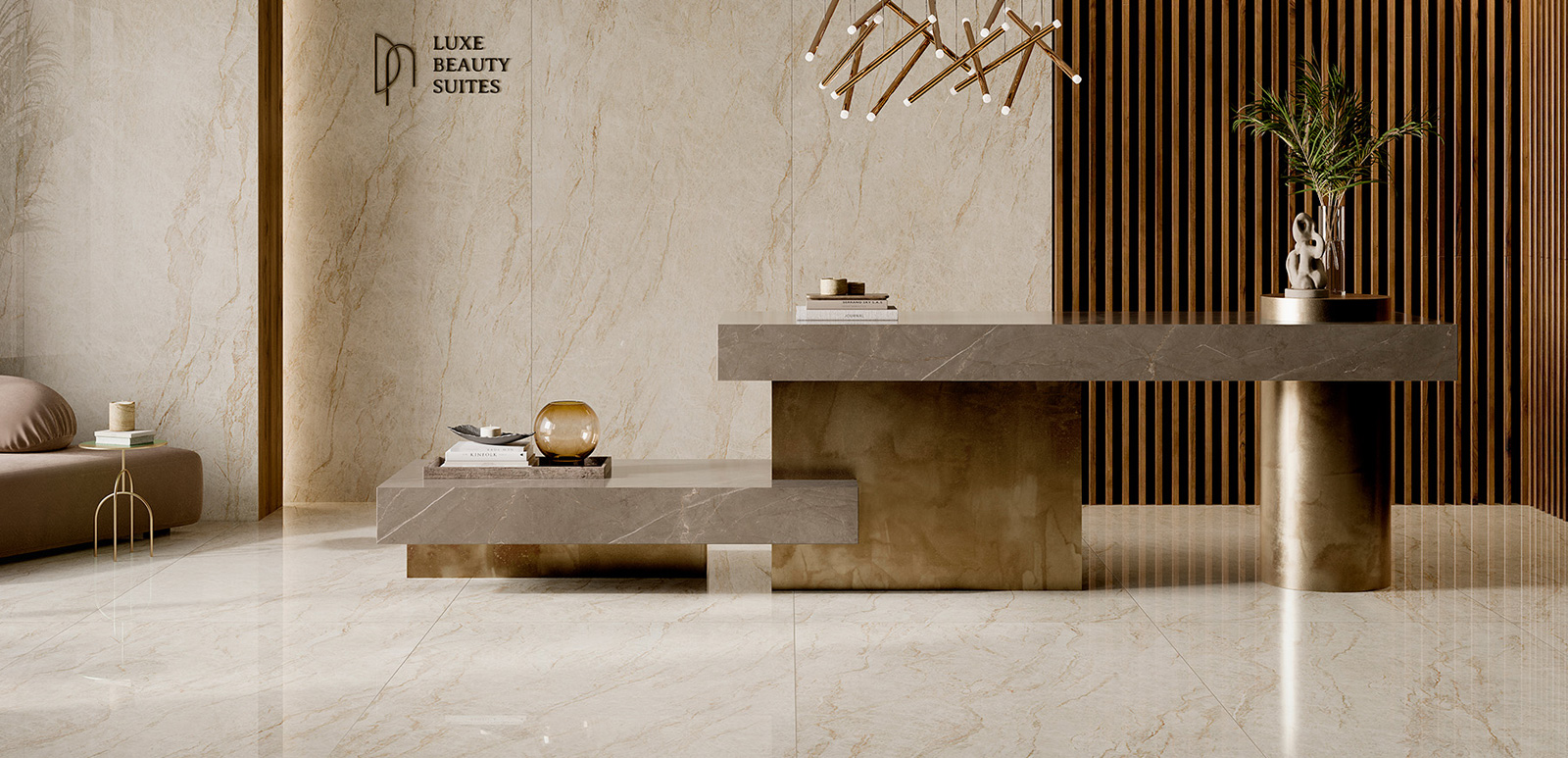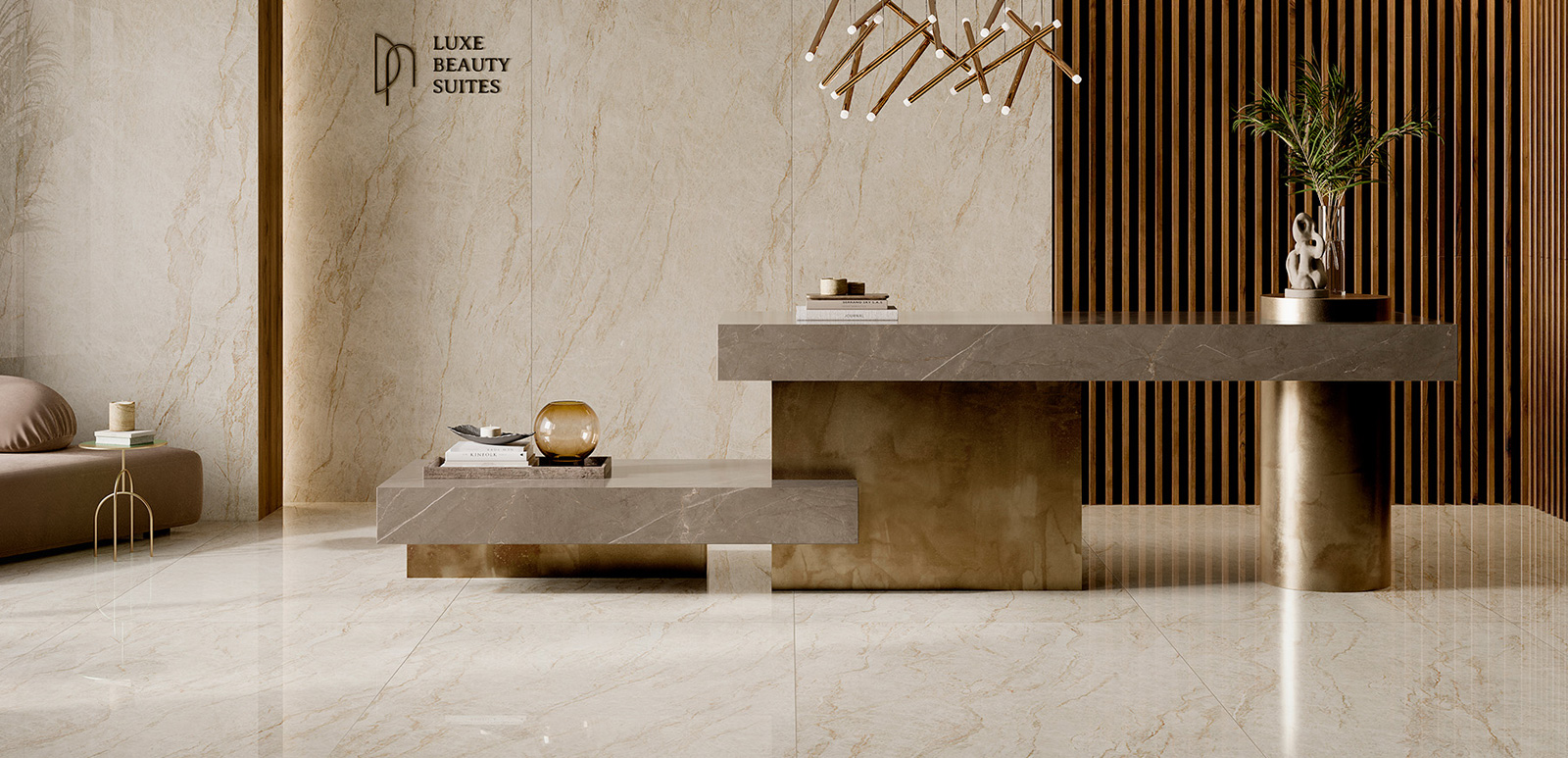 The timeless elegance of India, here presented on a slab of luxury porcelain stoneware
The Taj Mahal marble from which this series takes its inspiration is a precious and rare stone of Indian origin that owes its name to the famous mausoleum built in Agra in the 17th century.
The beauty and elegance of this porcelain stoneware makes it an ideal choice for creating luxurious and prestigious settings. It has a warm, luminous colour, enhanced by subtle golden hues that create an effect of depth and refinement on the surface. The texture is delicate and even, giving the stone a silky and delicate appearance.