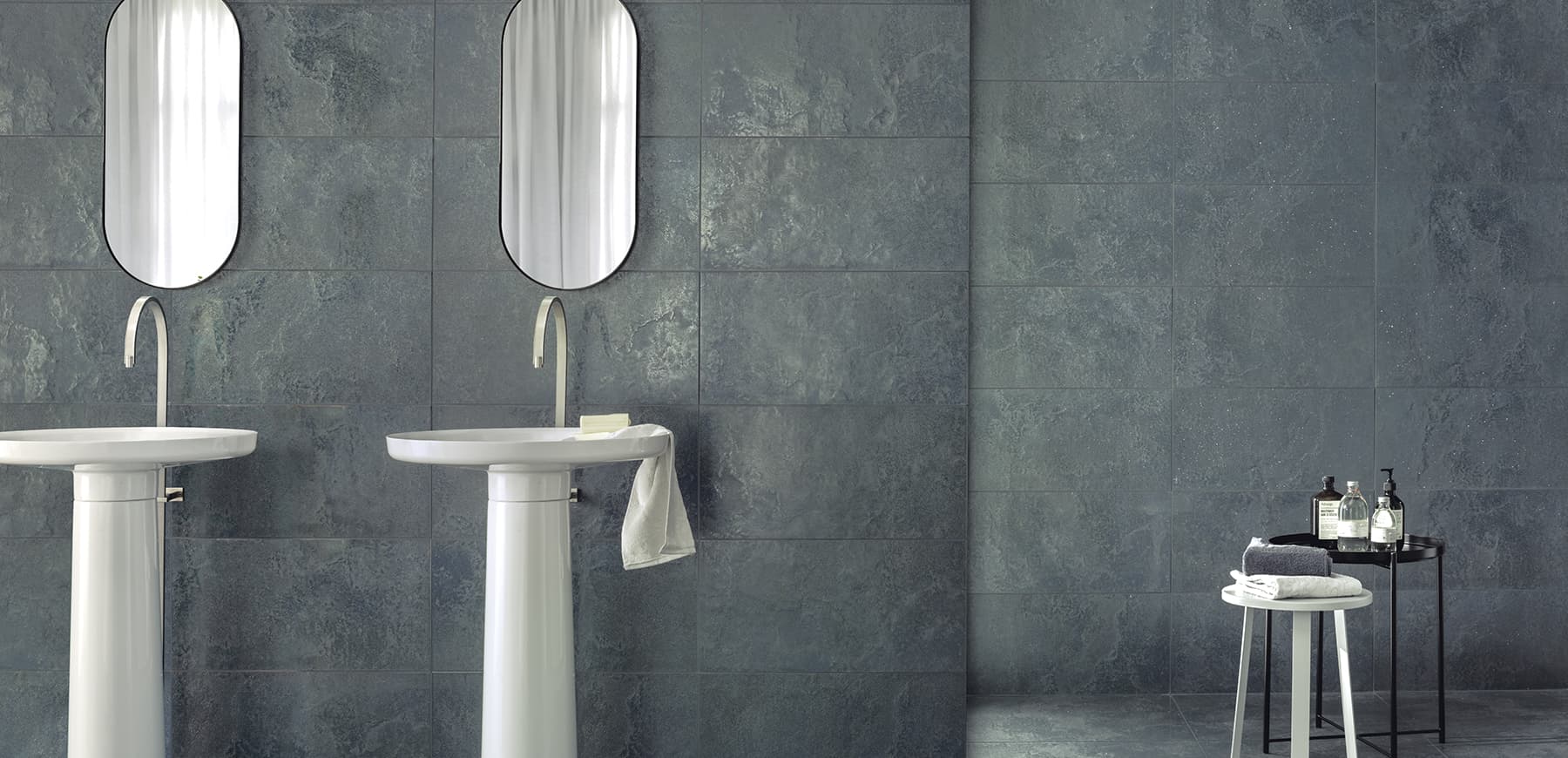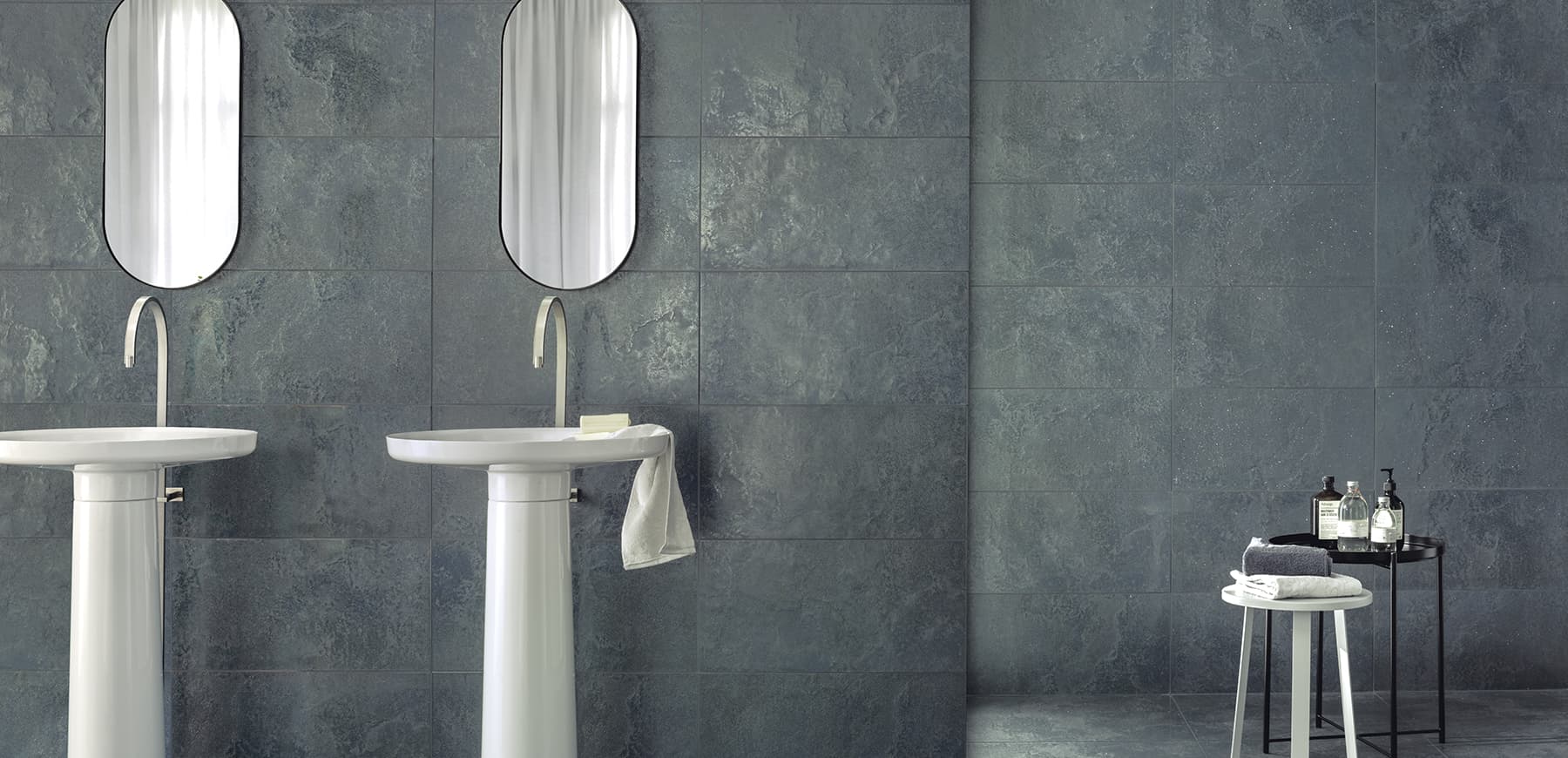 A stone-effect porcelain stoneware with a strong character
Pietra Lavica is an innovative porcelain stoneware ceramic collection designed for floor and wall tilings with a distinctly modern taste. The strong design and the unmistakable surface with an articulated structure, yet soft to the touch, give rise to a stone-effect series with great character in no less than seven colours.
Consistent with the structure imprinted on the surface, the lapping process generates diffuse reflections of varying intensity, in an alternation of suggestive and refined matt and glossy mottling.