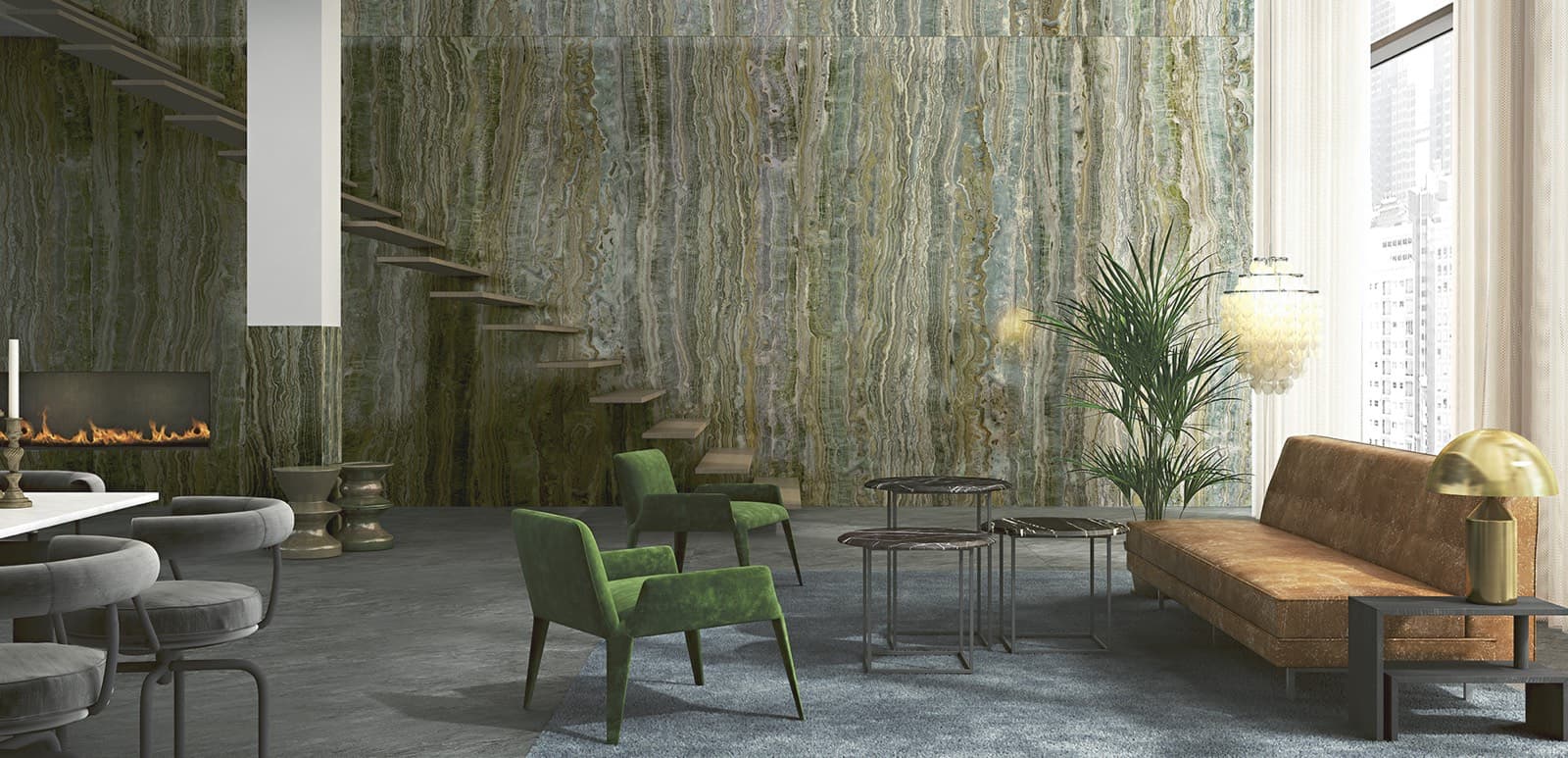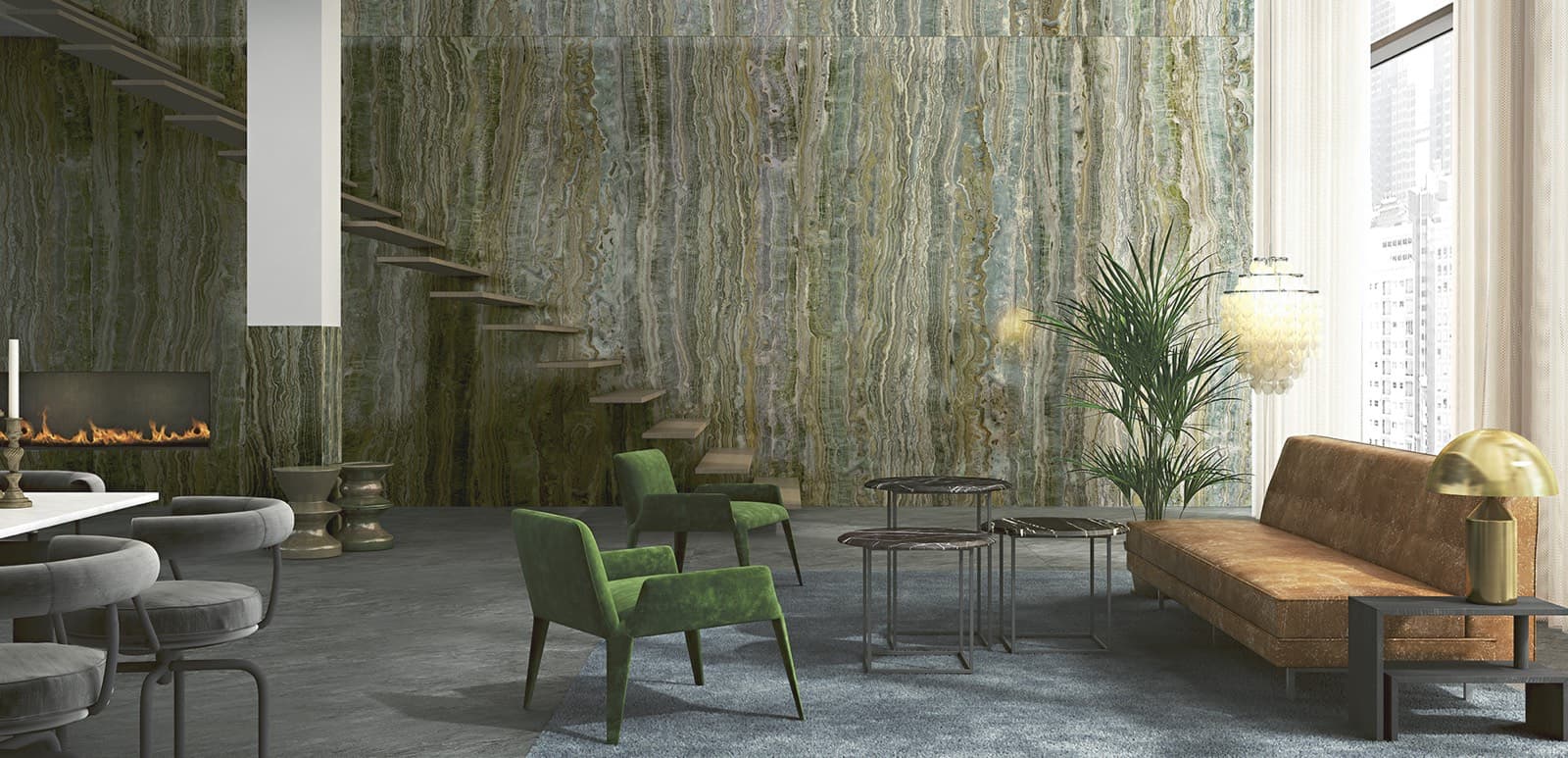 The vivid elegance of green, unique and enveloping in every detail
Onice Smeraldo, a unique and exclusive product. The veins crossing its surface create a kaleidoscopic pattern, generating a light and shadow effect that gives the slab a unique depth and three-dimensionality.
Each porcelain stoneware slab is different from the others, as the very nature of the material gives the veins an endless variety of shapes and designs, making each piece a work of art.
A precious and refined material that stands out for its beauty and colour intensity.
The green colour evokes the freshness and vitality of nature, giving the surface an aura of elegance and originality. Onice Smeraldo can be used in a wide range of applications, from wall and floor coverings to the creation of furnishing objects.