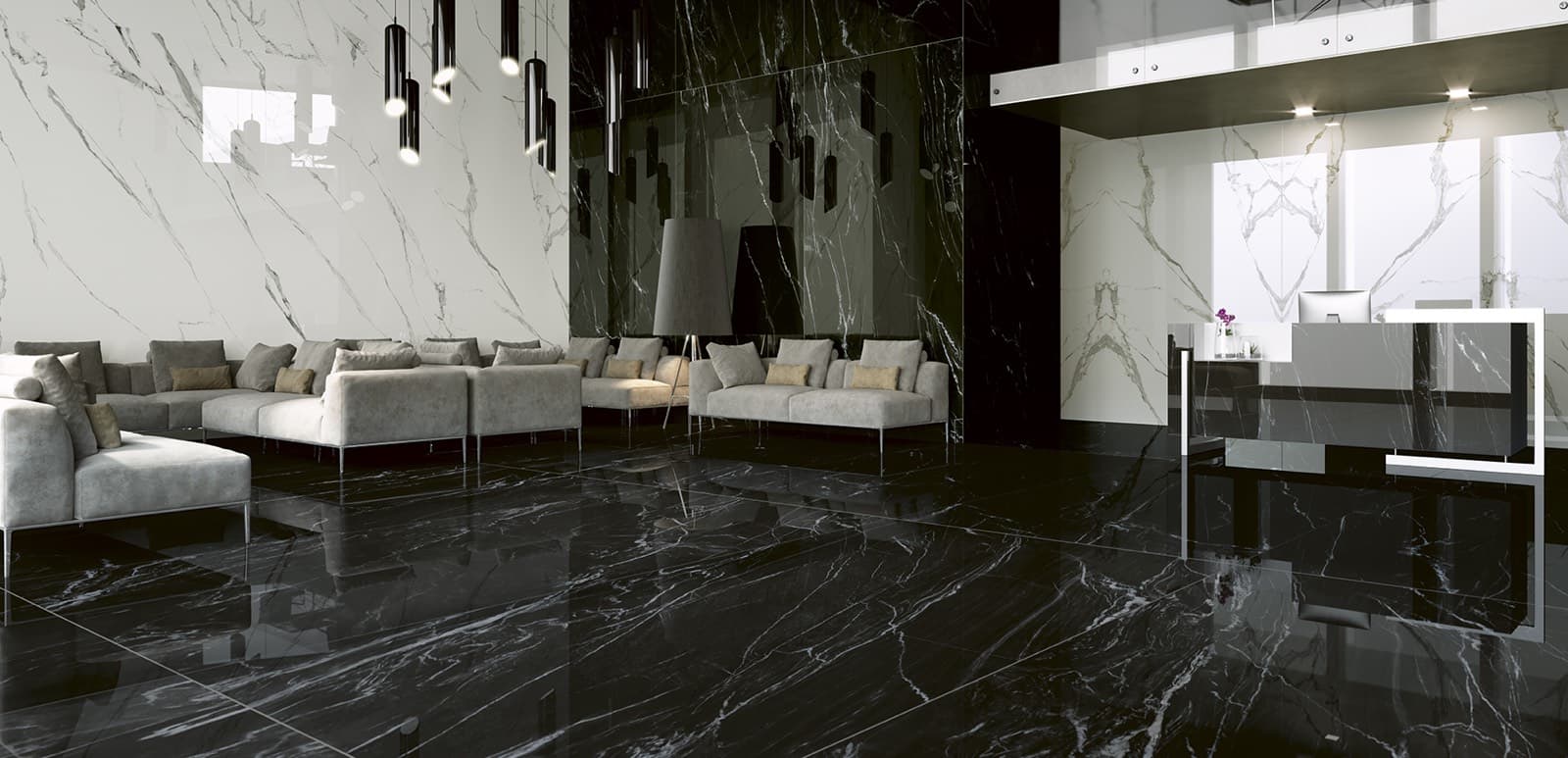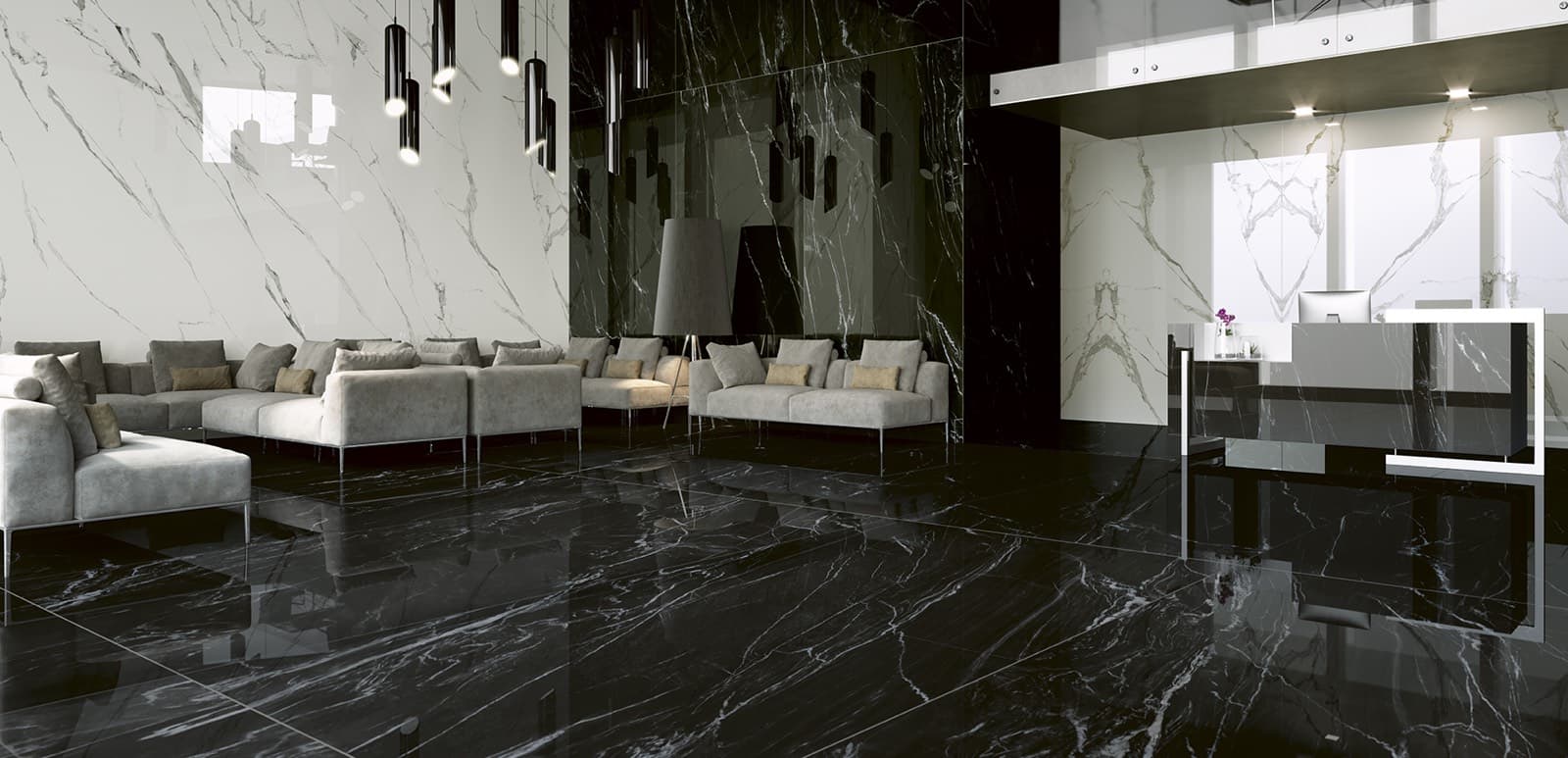 The timeless charm of black marble in porcelain stoneware.
Nero Belvedere marble is one of the most prized and sought-after materials in the world of architecture and design. Produced exclusively in the Spanish region of Marquina, this marble is distinguished by its elegant and refined appearance.
The Nero Belvedere porcelain stoneware series inspired by this beautiful marble features a deep black base, embellished with white and grey veins that run across the surface, creating a unique and enveloping three-dimensional effect.
Thanks to its unique characteristics, Nero Belvedere is an ideal choice for creating elegant and sophisticated environments such as luxury bathrooms, lounges and exclusive commercial settings, adding value to any design project in which it is installed.