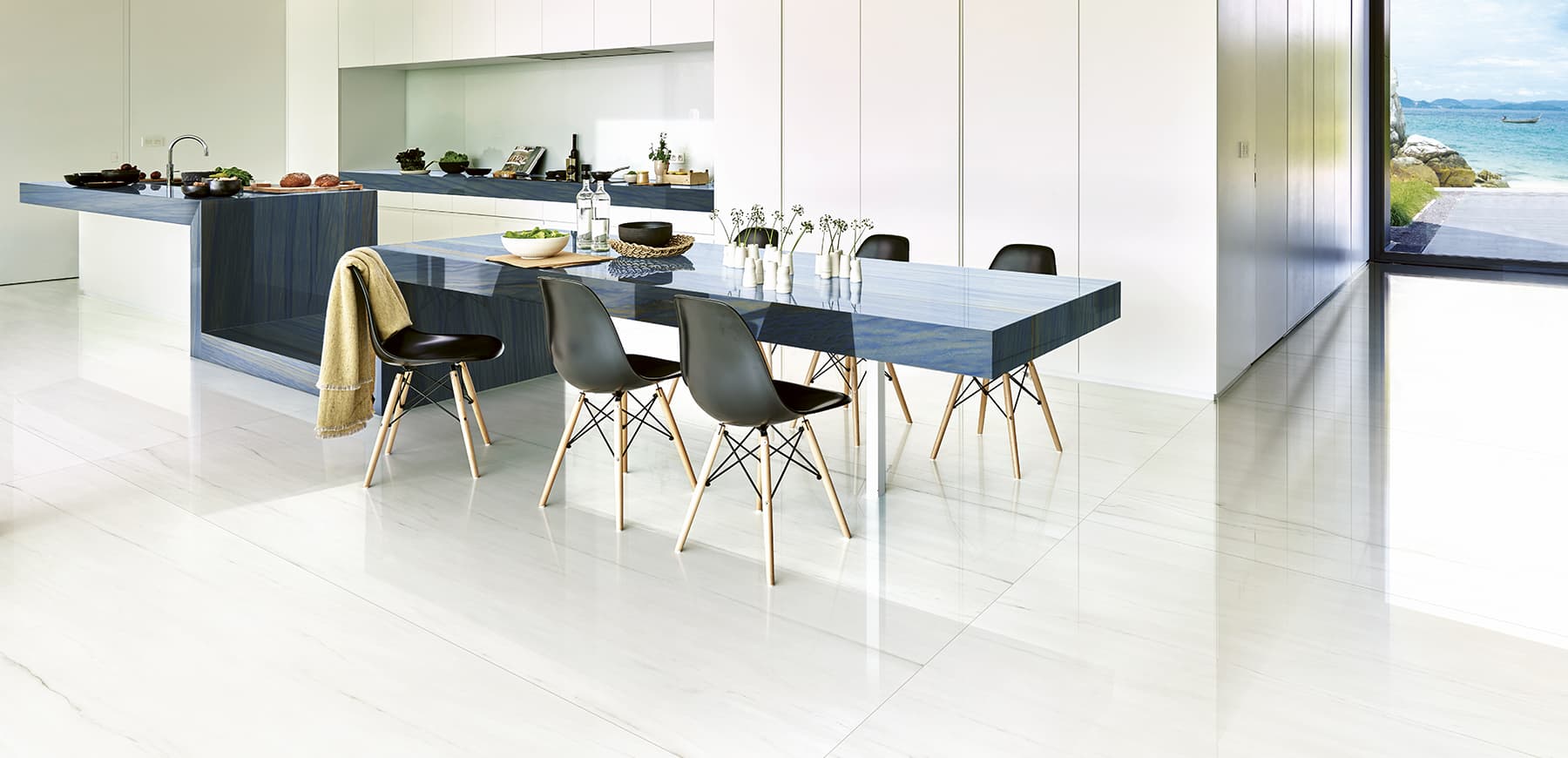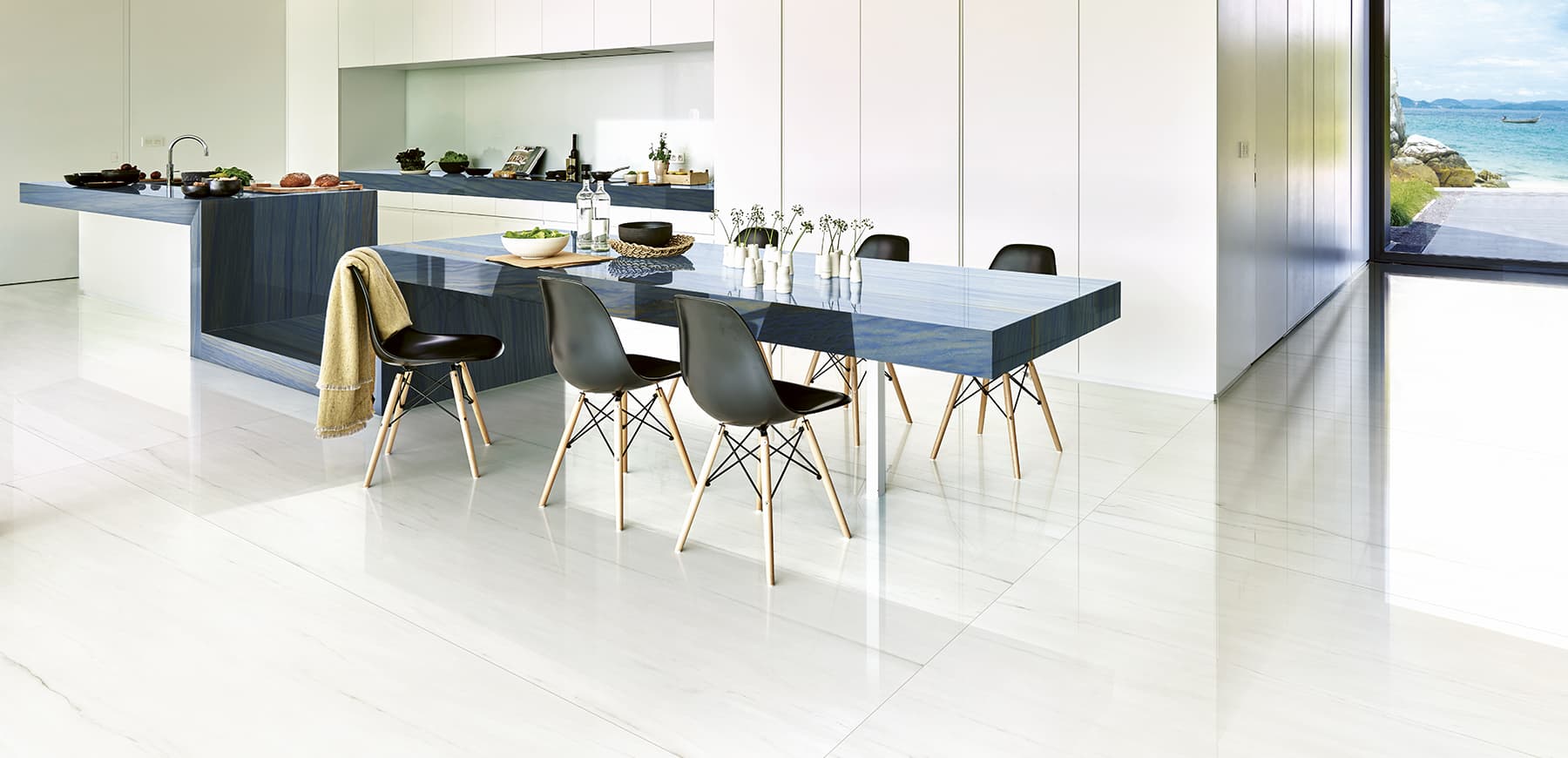 A delicate, sober and elegant marble-effect stoneware
Lasa is a crystallised calcareous stone marked by time with sparse grey streaks. The background is a luminous and homogeneous white, making Lasa a particularly appealing marble that meets even the most discriminating demands for style and function.
Given its wide range of use in different settings and contexts, La Fabbrica AVA decided to integrate the Lasa range with 8,8-mm thick slabs in the new 180×80 format, in both natural and lapped finishes.