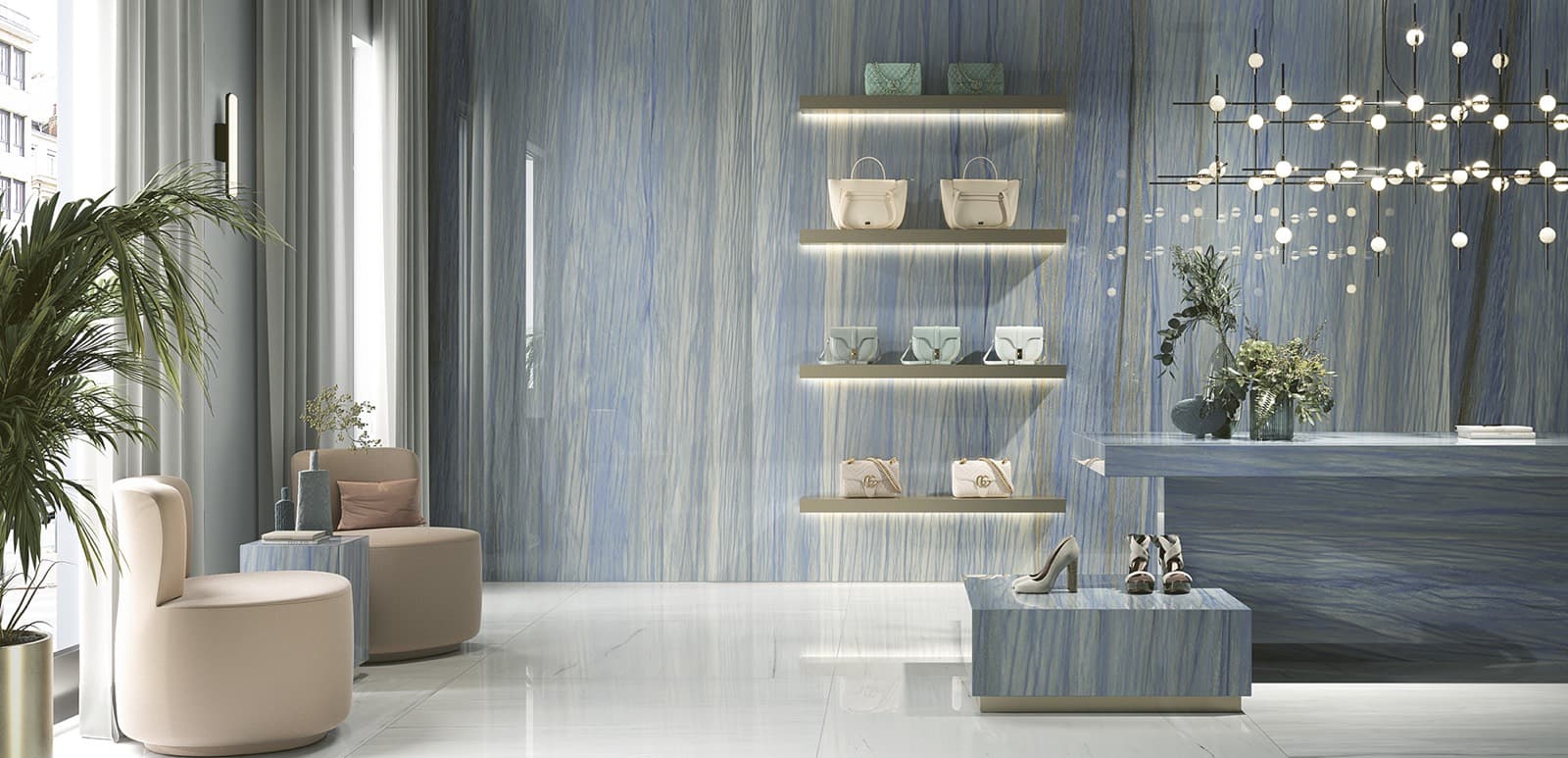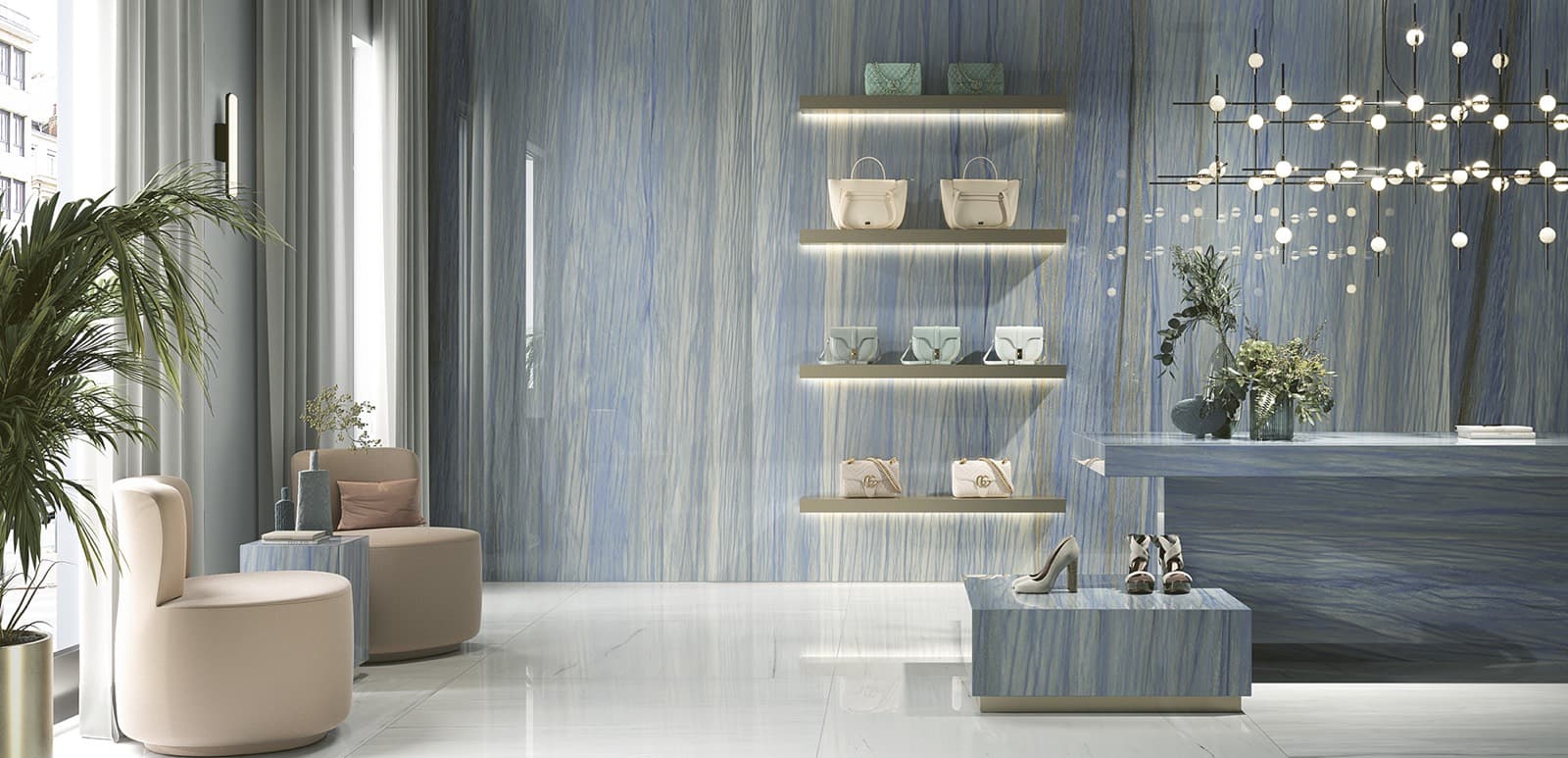 The deep blue that enchants with its beauty and luminosity
Azul Macauba porcelain stoneware slabs are inspired by the extraordinary natural stone of geological origin that enchants with its beauty and unique structure.
This stone owes its name to its distinctive feature, the deep blue veins that run across the surface of the material, combining in an intricate pattern that makes each piece unique and unrepeatable.
Also highly appreciated in the world of luxury interior design for its timeless beauty, in its lapped version, Azul Macauba is able to capture the light creating an extraordinary visual effect.